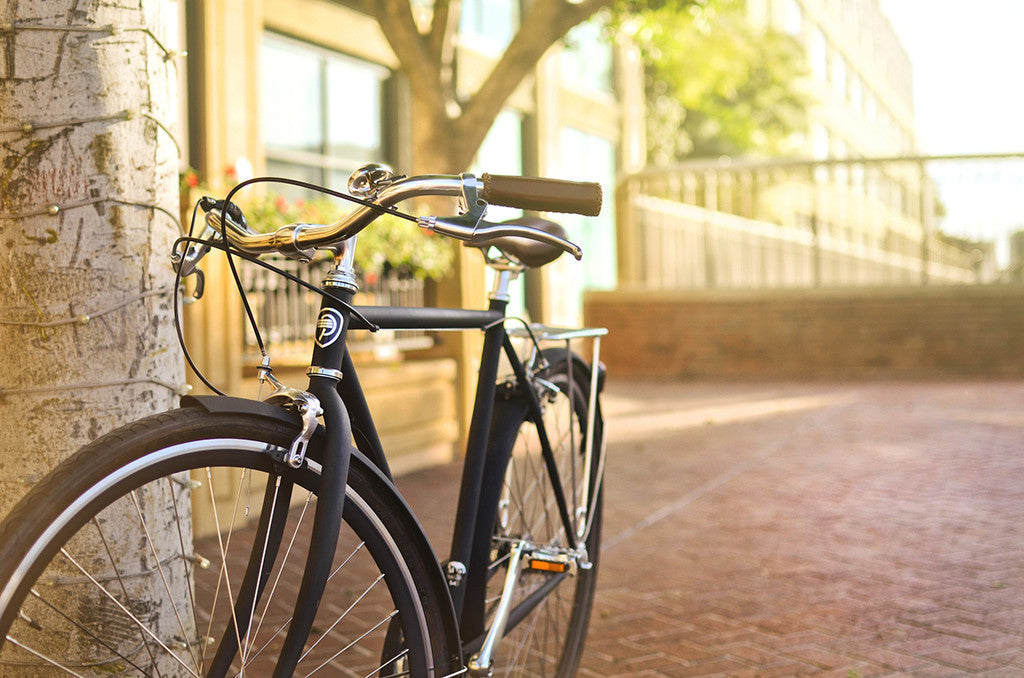 Pure City Cycles In Stock at City Grounds
Pure City Cycles was started by Pure Fix with the urban cyclist in mind. Although Pure Fix has been one of the more popular choices for fixed gear, they decided to expand to a broader customer base and Pure City was born. The Pure City line includes both a Dutchi Step-Through style alongside the more traditional Classic Commuter.
The Pure City Classic Commuter comes available in two gearing options (3-speed or 8-speed) and three colors (black, forest green and blue). Pure Fix really nailed it with the styling of this bike and even included front and rear fenders, a rear rack and bell as extras. 
With it's retro looks and relaxed ride, it can handle almost anything: daily commutes, grocery runs, even the occasional outdoor music festival.
The Pure City Dutchi Style Step-Through also comes available in multiple gearing options (1-speed, 3-speed and 8-speed) and even more colors (black, cream, light blue, white, blue, orange and red). With its sweeping curves, smooth colors, and clean lines, the Pure City Dutchi has the classic look of a cobblestone street with a smooth modern feel.
Check out all of the great options from Pure Fix by clicking the shop now button below!
Related Posts
Sign up to the City Grounds mailing list
Receive exclusive offers and discounts