ASSEMBLED & DELIVERED
STARTING AT
$125
Ready to ride, and delivered right to your doorstep!
HOW IT WORKS
You want a bike that's ready to ride, delivered right to your door! No greasy hands, no buying tools, just hop on and go. With this option, your bike will be shipped to one of our trusted mechanics who will build and tune the bike for you, then drop it off, ready to go, wherever you are!

This is the closest you can get to downloading one of our bikes straight from the web. Buying a bike has never been easier!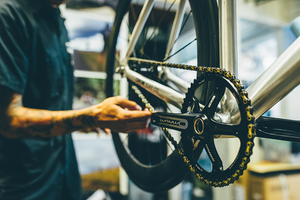 STEP BY STEP
1|Proceed to check out with your future ride. On the shipping selection choose the Assembled and Delivered option.
2|City Grounds customer support will coordinate assembly with a partnering mechanic once order is placed.
3|After coordination, we will ship out the bike to the local mechanic and provide shipment tracking to both you and the mechanic.
4|Mechanic will fully assemble the bike then schedule a time to deliver in person.
A&D PERKS

Door Delivery
Delivered straight to your doorstep

100% Built Up
Professionally assembled by a trusted mechanic

Warranty Activated
Full warranty with this option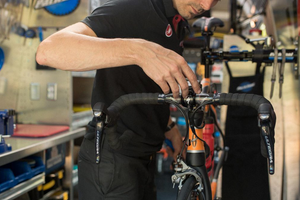 CONTACT US
Have questions about our Assembled & Delivered service? Want to make sure this option is available near you?

Just shoot our customer service team a call or email and we will gladly help guide you towards the best decision.
CONTACT US
Sign-up Email Newsletter
Be the first to know! Plus, receive exclusive offers and discounts and save!