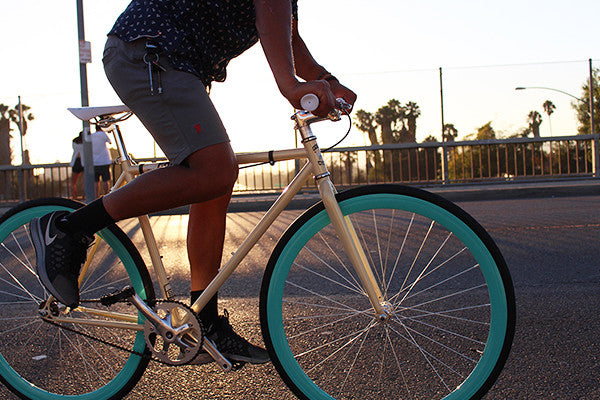 Golden Cycles Abigail Fixie Bike Now Available
The newest fixie bike from Golden Cycles is the Abigail which features a beige frame color and white / silver accents. The Golden fixie line has quickly become one of our most popular complete bike options available due to their unique color options and quality builds. If you're in the market for a new fixed gear / single-speed bike to get around town, we highly recommend grabbing one of these!
All Golden fixie bikes come with custom riser bars and are equipped with a flip-flop hub with both fixed gear cog and single speed freewheel to tackle the urban city and ride comfortably as you explore your surrounding nature. 
The Abigail fixed gear bike is available in 9 wheel color options including: celeste, black, blue, pink, purple, red, orange, chrome, and white. Get yours today for only $189.00 plus a free pair of lights for your new ride.
Related Posts
Sign up to the City Grounds mailing list
Receive exclusive offers and discounts