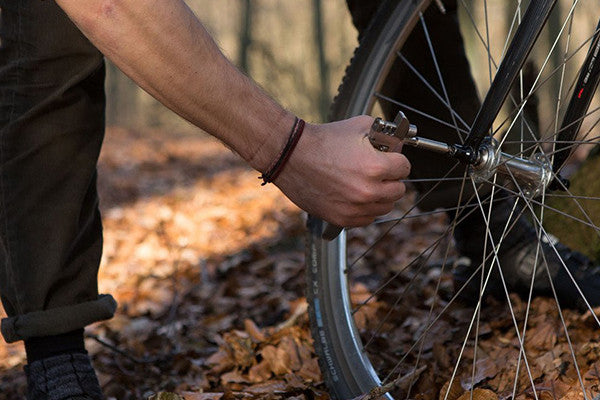 Full Windsor "The Breaker" Multi Tool
The Full Windsor Breaker Multi Tool is the newest arrival at City Grounds. This multi-tool features a chain breaker with a tool grade stainless steel pin. The Breaker uses the tool bit extender as a handle, giving you the functionality of a workshop chain breaker in a multi tool. A magnetic tool bit slot is located in the tool's end allowing the tool to be used like a screw driver.
The Breaker is compact and fits nicely into a leather and recycled inner tube pouch. The Breaker is cast from stainless steel using a loss wax casting process and then is tool hardened. Check out the video below to see The Breaker in action.
Grab it now at City Grounds for $60.00, in limited supply, by hitting the link below!
Shop Now
Related Posts
Sign up to the City Grounds mailing list
Receive exclusive offers and discounts