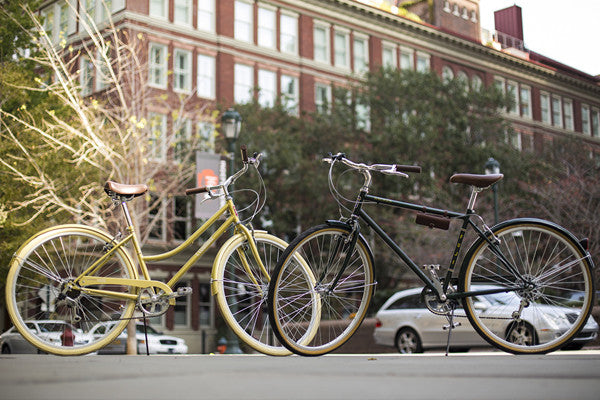 Fuji Bikes Nichibei Collection In Stock
The Nichibei Collection from Fuji Bikes is a new line of retro-inspired steel bikes that pay tribute to Fuji's Japanese-American heritage, as well as its long history making quality bicycles.
The collection features three bikes: The Sagres, The Cambridge, and the Club. The Sagres and Cambridge both feature a shimano 7-speed hub, allowing you to coast through your city with ease, while the Club is a single-speed bike for the low maintenance rider.
These bikes are extremely limited in quantity, and at only $199.00 they are going to move quickly. If you're interested, hit the button below to shop the Nichibei line.
Shop Now
Related Posts
Sign up to the City Grounds mailing list
Receive exclusive offers and discounts