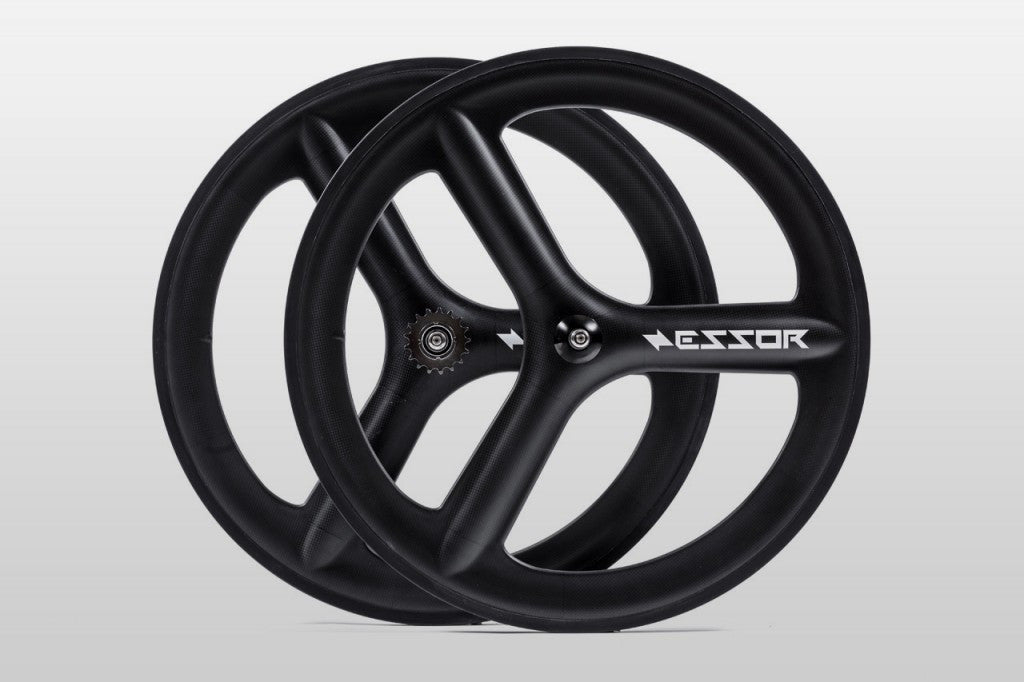 Essor USA Carbon Wheels In Stock
Essor USA Carbon Tri-Spoke Track Wheels are now in stock at City Grounds! Essor USA was created by a group of cycling enthusiasts and industry professionals with 25 years of bicycle experience and decades of actual cycling. Stationed in Tempe, AZ, Essor USA is on the cutting edge of the sport and provides state-of-the-art carbon fiber components.
Behind Essor USA stands some familiar faces including the group who brought you State Bicycle Co. as well as the man behind Velovie Bicycles. With plenty of industry experience, quality products and a solid warranty program it's easy to see why Essor is taking over the carbon market.
With the initial launch of Essor USA on City Grounds, we have brought in the carbon tri-spoke track wheels, which are available in front and rear options or as a complete wheel set.
Individual carbon tri-spoke wheels are available now starting at $899.00, and wheel sets starting at $1,499.00. Choose between either black or white logos and enjoy FREE shipping plus available $100 off coupon codes on ALL Essor products.
Look for more Essor USA products to hit the City Grounds shelves in the near future and click the link below to check out our current selection.
SHOP ESSOR USA >>
Related Posts
Sign up to the City Grounds mailing list
Receive exclusive offers and discounts