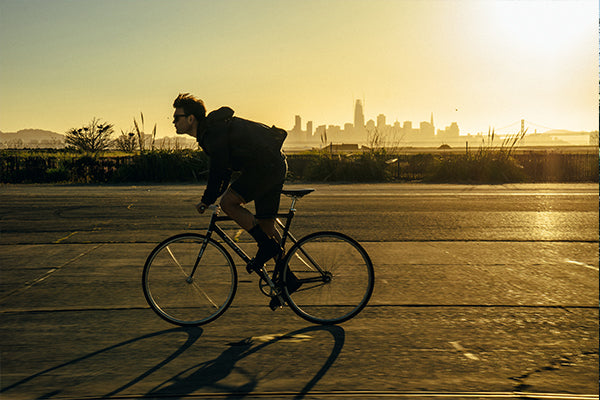 Chrome Industries Fall New Arrivals
Chrome Industries has been a staple brand at City Grounds since the inception of our shop. We've always wanted to put the best brands that were truly built for urban cycling in front and center for our customers. Over the years Chrome has just gotten better and better - producing high quality clothing that is literally built for the active rider. From complex  stylish yet utilitarian bags to the plain simplicity of a good sock - Chrome continues to bridge the gap between form and function.
Case in point is their latest Fall 2017 line, including their lightweight wind breakers and moisture-wicking merino wool offerings. As the weather starts cooling down, Chrome will literally have you covered on or off the bike.
Let's start with the newest Merino collection. You know merino. It's naturally heat regulating, it resists odor, wicks away moisture - it's basically a superhero fabric. Chrome loves building gear from merino not just because it's a rad performance fabric, but also because it just looks good on everything from socks to hoodies.
Chrome Industries Delancey Merino Long Sleeve Shirt ($60.00) // Link
Need something a little more versatile? We get it - weather can be temperamental this time of year. One minute it's sunny, the next the wind starts blowing and it's pouring rain. That's why Chrome introduced their newest windbreakers to be lightweight, weatherproof, go-anywhere jacket that's ideal for the urban biker in any element. 
Chrome Skyline Windcheater Anorak Jacket ($130.00) // Link
These are just a few of the latest products that we've added to the store from Chrome. Check out the rest by hitting the button below and don't let the fall / winter season sneak up on you. Also, make sure to leave us a comment - what's your favorite piece from the new line?
Related Posts
Sign up to the City Grounds mailing list
Receive exclusive offers and discounts