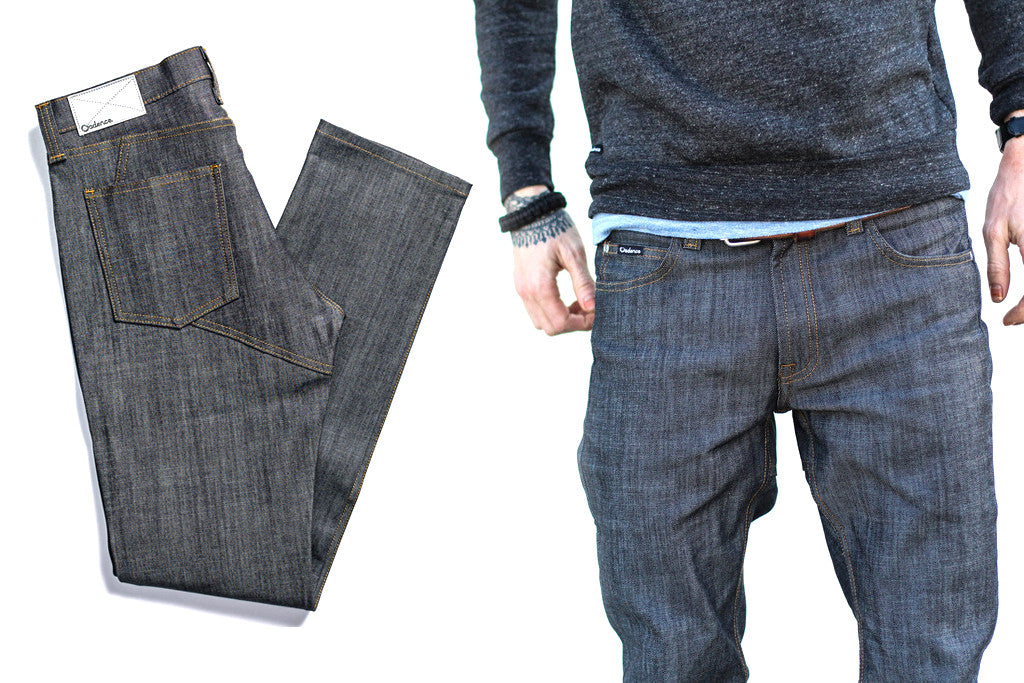 Cadence Urban Cycling Denim In Stock
If you are looking for the perfect cycling denim, Cadence Collection has got you covered. After years of riding and destroying jeans, Cadence founder Dustin Klein has constructed quality denim to withstand the abuse of cycling.
These jeans address every need for the daily rider including added features such as double layered back pockets, seat reinforcement, reflective elements and custom Cadence hardware. Plus, they are made right here at home in the USA.
Don't just take my word for it, check out the video feature below about the birth of the Cadence denim line:
Choose between two styles of denim, the Cadence Raw Denim (12 oz. raw denim with 2% Lycra) or the Cadence Exon Denim (12 oz. black over dyed with 2% Lycra).
Check out the new Cadence Collection denim in stock at City Grounds now by clicking the button below.
Related Posts
Sign up to the City Grounds mailing list
Receive exclusive offers and discounts