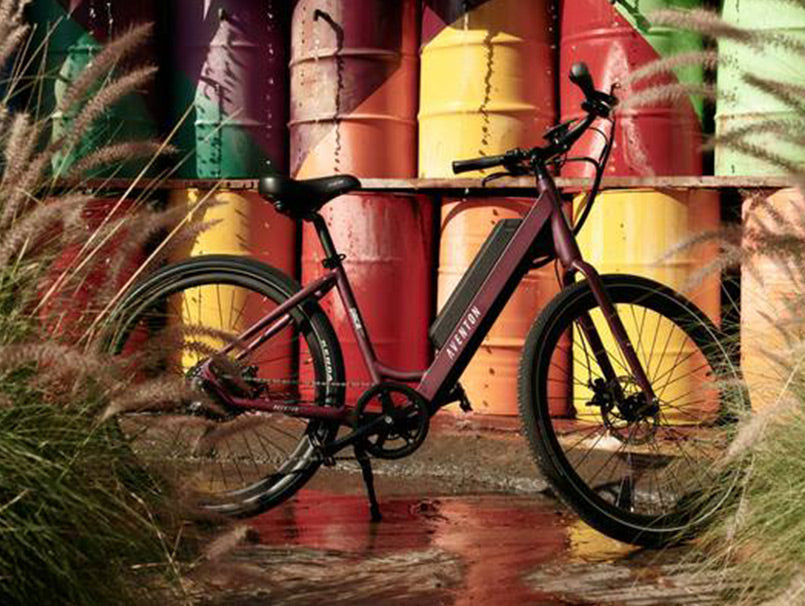 5 Reasons To Ride an E-Bike
1. They Turn Heads!
There is something unique and captivating about E-Bikes that effortlessly sparks conversations! 
whether someone walks over to ask where we picked this bad boy up, or just to say what is that thing?  I cannot tell you how many awesome people we have met along our local river trail asking about my new E-Bike! 
2. Your Legs Will Thank You Later.
Your E-Bike may not get your old ticker pumping or your sweat bedding the way your last bike used to, but if you're running late for an interview that's kind of the point!
3. There is an E-Bike For Everyone.
We know how it feels searching for a new bike, and knowing there are options for every style of rider makes shopping for your next E-Bike a bit of a relief. 
Cyclists know the struggle of other riders, and it feels great knowing they took our needs and implemented them into a variety of unique and rider-friendly options. 
4. Save At The Pump 
The more time you are out on your new E-Bike means the less time you will be spending at the fuel pump. This not only helps keep your wallet a little fatter it also is great for the environment! 
Think about all those extra bucks you'll be saving on fuel and how you can put that money towards something you really enjoy!
5. No More Rush Hour Insanity!
Now we don't know about you, but we are pretty sure we have lost more than our fair share of hours sitting in a bumper to bumper nightmare! Well with your Next E-Bike traffic will become a distant memory.
Imagine waving goodbye to everyone else stuck in line waiting to merge onto the freeway! Don't worry we'll wait...Feels great right :)
In the end, there are so many benefits to riding an E-Bike and we thought it would be fun to highlight some of our favorite ones! We hope this sparked your interest in the evergrowing world of E-Bikes.
Ride Safe and have fun! 
Related Posts
Sign up to the City Grounds mailing list
Receive exclusive offers and discounts