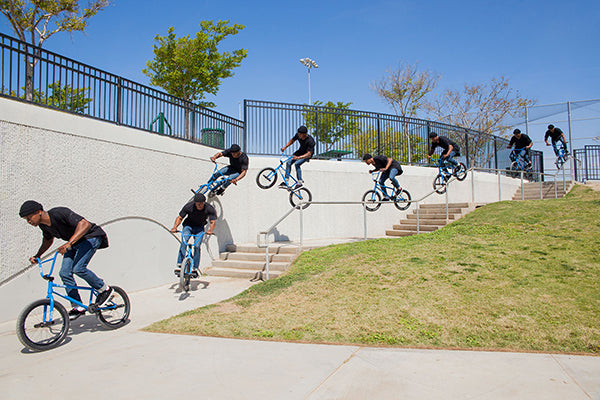 2018 Volume BMX Bikes In Stock
We are continuing to add to our growing list of BMX brands, and are excited to announce the latest addition, Volume BMX. The 2018 line of BMX bikes includes everything from 18" and 20" freestyle BMX bikes to larger 26" BMX cruiser bikes. Whatever your style, Volume is sure to have you covered and we are proud to offer their quality line of products.
Volume BMX itself is a small, rider owned company that has been creating unique and interesting bikes, frames, and components for years. They have built themselves up as a mainstay and innovator in the BMX world. Take for instance the Sledgehammer, a 26" beast of a bike, aka Klunker, that is a prime example of how Volume isn't afraid to take risks to create great products.
Volume Sledgehammer Klunker BMX Bike ($939.99) // Link
Check out the complete 2018 Volume BMX bike collection by hitting the button below.
Related Posts
Sign up to the City Grounds mailing list
Receive exclusive offers and discounts