SE Bikes
SE Bikes Beast Mode Ripper 27.5+ BMX Bike
Marshawn Lynch's

new

27.5+

Beast

Mode

Ripper

is pure GOLD! Way before Marshawn became an All-Pro NFL running back and Super Bowl Champion

, he had a love for BMX.

W

e

first linked up

with Marshawn about five years ago with a goal

to develop a

unique and dope ass

bike

that could run through your opponent's face

.

The end result was the

Beast

Mode

Ripper, the world's first

27.5"+

BMX bike. This

beast

of a bike is 'bout that action as it's built with a super strong 6066 aluminum frame and full Cr-Mo Landing Gear forks centered around

big

ol

' 27.5" x 3.0" Speedster tires. The stopping power on this bad boy is on point w

ith Avid BB

5 disc

brakes front and rear. Doesn't matter if you're going on a chill ride, raising it up through your hood or showing some bunnies on some jumps, just

don't forget to take care of

yo

' chicken!  

All bikes purchased through City Grounds MUST be assembled by a certified bike shop mechanic. If the bike is NOT built by a certified bike shop mechanic, any warranty will be VOID. We will request for an assembly receipt as proof of professional installation.

For all warranty claims, please contact our Warranty Team at warranty@citygrounds.com. So that we can help you in a timely manner, make sure to include the following:

1. Order Number (we will confirm date of purchase and determine if the item is still under the manufacturer's warranty time limit)
2. Brief description of the claim
3. Photographs
4. If the item is a bike or frame, include the serial number

We evaluate all warranties case-by-case to determine the best course of action and get you serviced to the best of our ability!

Warranty does not apply to the following:

• Any part of a product that has been installed, altered, repaired, or misused
• Damage from unintended style of riding, abuse, neglect, accident, and racing
• Normal wear and tear of any product (including but not limited to - saddles, grips, tires, tubes, cables, brake pads, chains)
• Failure to provide regular maintenance of any product

Labor and shipping are the responsibility of the customer. We do not cover parts purchased and labor performed by another bike shop.

Note: Warranty is for original owner only.
SE Bikes
A legendary BMX brand from the 70's. Now producing all kinds of cool bikes.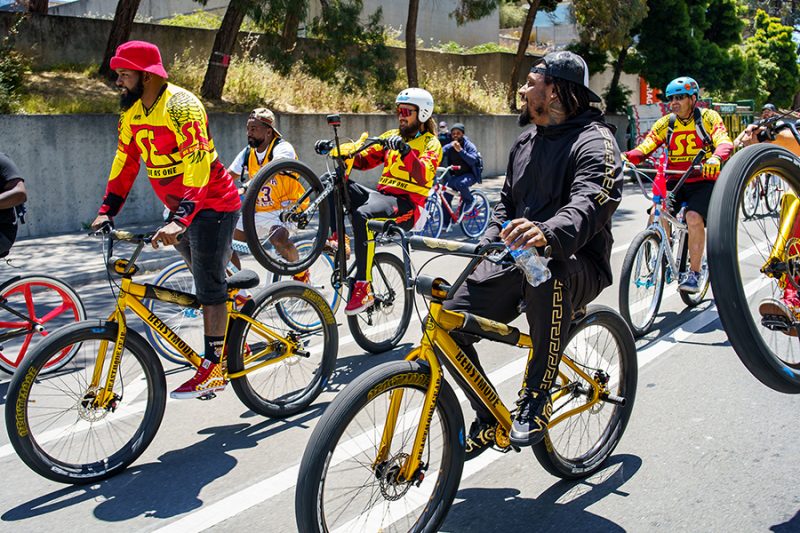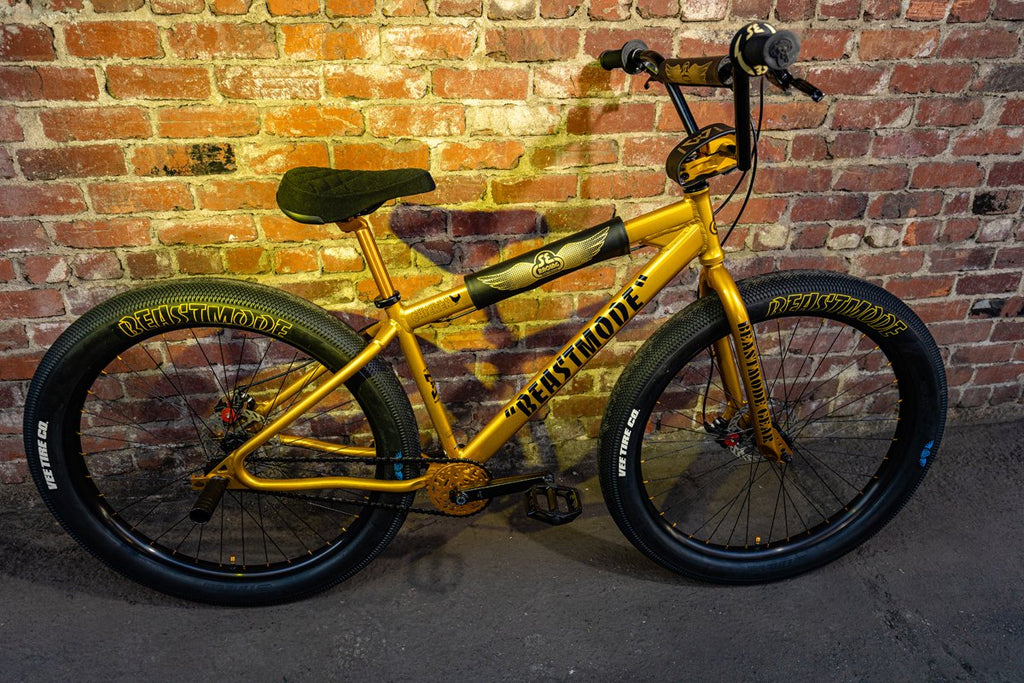 Best bike I've bought
I own several se bikes including a big ripper, and two big flyers. The beast mode ripper is hands-down, the best Bike I've ever owned.
Great Bike! Looks even better in person
Great bike, easy to ride, and great for tricks.
D
It's amazing just could have better stock brakes
Cuban gold
Bought it for my 13 year old grandson. He is over the top.