Golden Cycles
Golden Cycles Asphalt Fixie Bike
The Golden Cycles Asphalt fixie bike come equipped with a flipflop hub with both fixed gear cog and single speed freewheel. A collection built whether you're an experience rider or a regular commuter. With custom riser bars to tackle the urban city and ride comfortably as you explore your surrounding nature.

The Asphalt features a gloss charcoal grey color frame and comes available with a multitude of wheel, saddle, and grip color options. Whether you're an experienced fixed gear bike racer or a novice rider looking for a simple fixie single speed commuter bike, the Golden Cycles Asphalt fixie is a quality bicycle that all can enjoy

Compare To:

6ku Fixie Bike
Vilano Fixie Bike
Pure Fix Cycles Fixie Bike


| | |
| --- | --- |
| Frame: | High Tensile Steel Fully Tig Welded |
| Fork: | 1-1/8" High Tensile Steel |
| Headset: | 1-1/8" Neco Headset |
| Handlebar: | Alloy Riser Bars |
| Grips: | Rubber BMX Style Grips |
| Chainring Crank: | Golden Cycles Alloy, 46T |
| Bottom Bracket: | Sealed Bearing, 68mm |
| Wheels: | 45mm Deep Alloy Rims |

| | |
| --- | --- |
| Hubs: | 32 Hole Flip Flop Hub |
| Tires: | 700 x 25c Tires |
| Brakes: | Front & Rear Radius Forged Alloy Brakes |
| Pedals: | BMX Platform Plastic Pedals |
| Saddle: | Golden Cycles Road Saddle |
| Gear Ratio: | 46/16 (Gear Inches: 74.25) |
| Weight: | 22 to 25 lbs. (Depending on frame size) |

All bikes purchased through City Grounds MUST be assembled by a certified bike shop mechanic. If the bike is NOT built by a certified bike shop mechanic, any warranty will be VOID. We will request for an assembly receipt as proof of professional installation.

For all warranty claims, please contact our Warranty Team at warranty@citygrounds.com. So that we can help you in a timely manner, make sure to include the following:

1. Order Number (we will confirm date of purchase and determine if the item is still under the manufacturer's warranty time limit)
2. Brief description of the claim
3. Photographs
4. If the item is a bike or frame, include the serial number

We evaluate all warranties case-by-case to determine the best course of action and get you serviced to the best of our ability!

Warranty does not apply to the following:

• Any part of a product that has been installed, altered, repaired, or misused
• Damage from unintended style of riding, abuse, neglect, accident, and racing
• Normal wear and tear of any product (including but not limited to - saddles, grips, tires, tubes, cables, brake pads, chains)
• Failure to provide regular maintenance of any product

Labor and shipping are the responsibility of the customer. We do not cover parts purchased and labor performed by another bike shop.

Note: Warranty is for original owner only.
Golden Cycles Fixed Gear
Golden Cycles' mission is to get more people commuting on bicycles, and riding in style.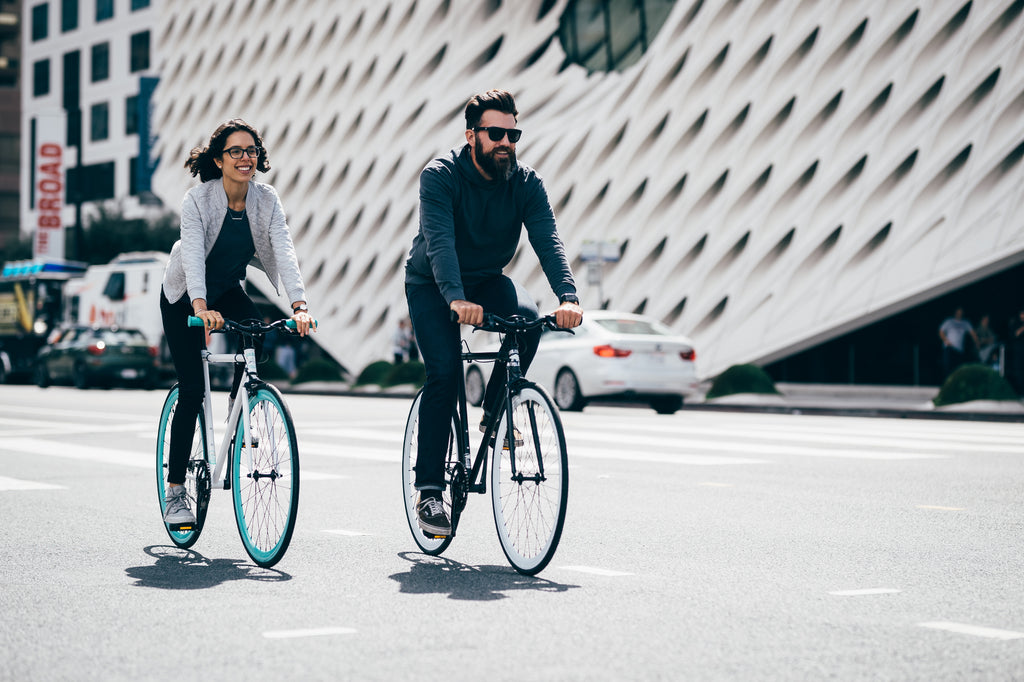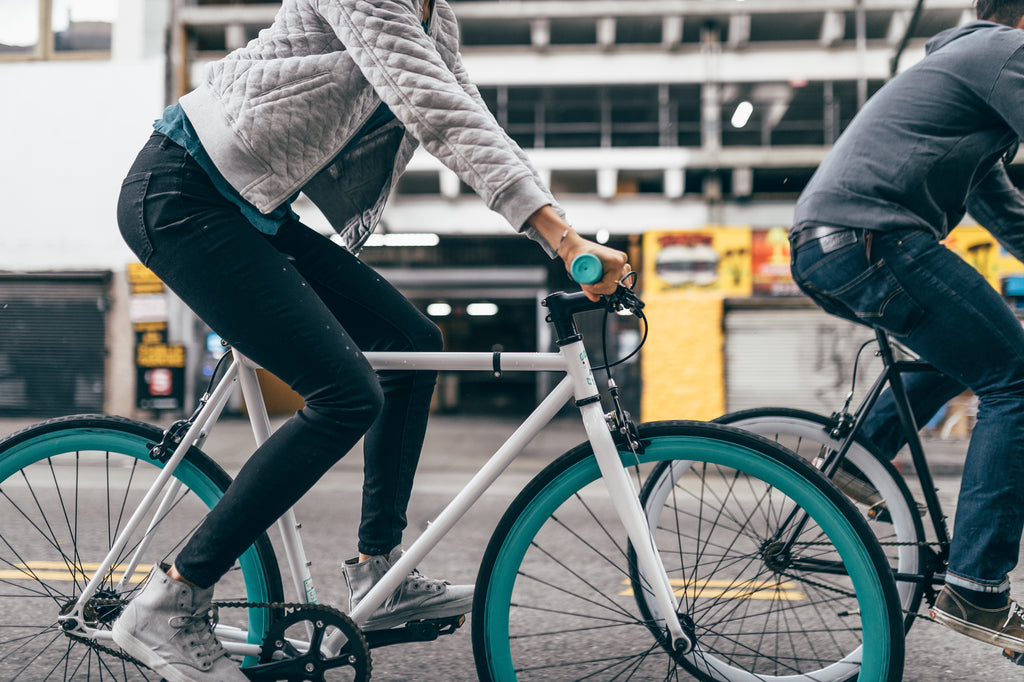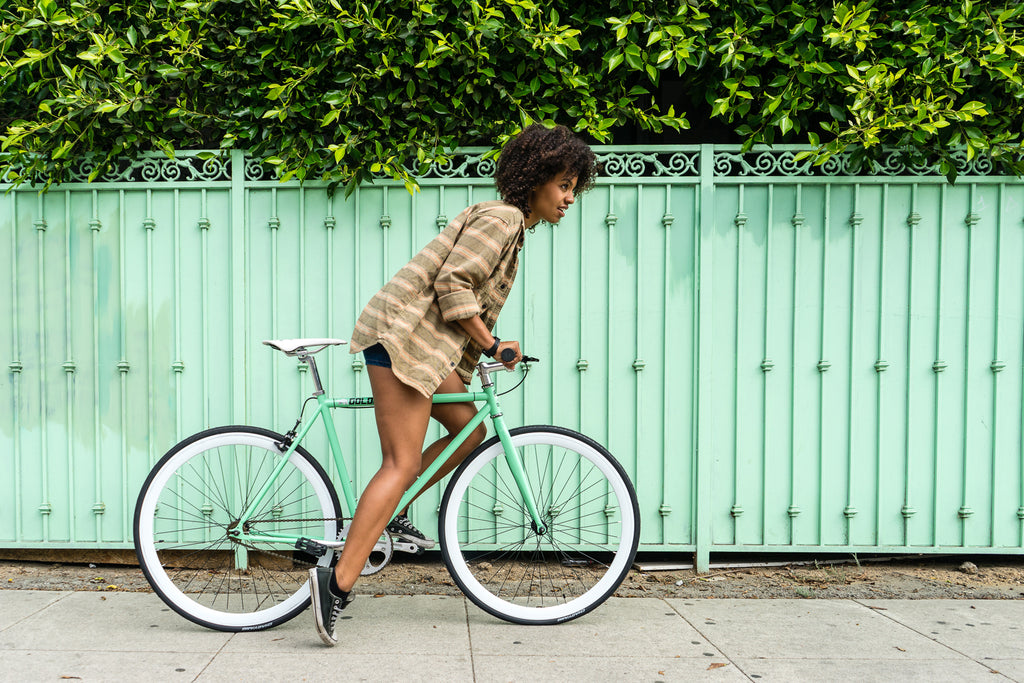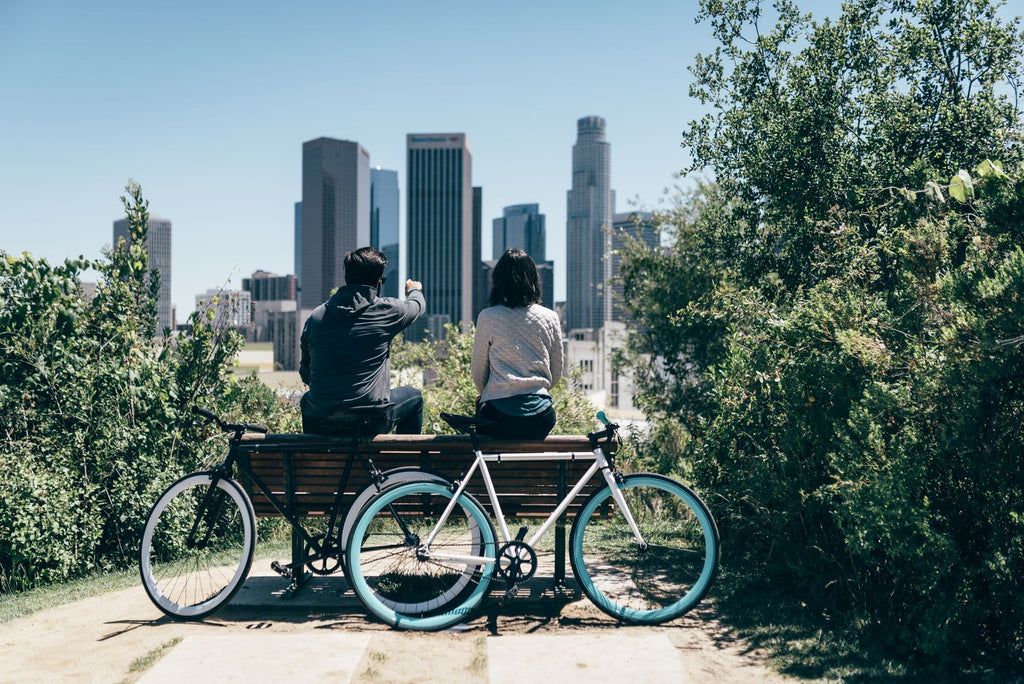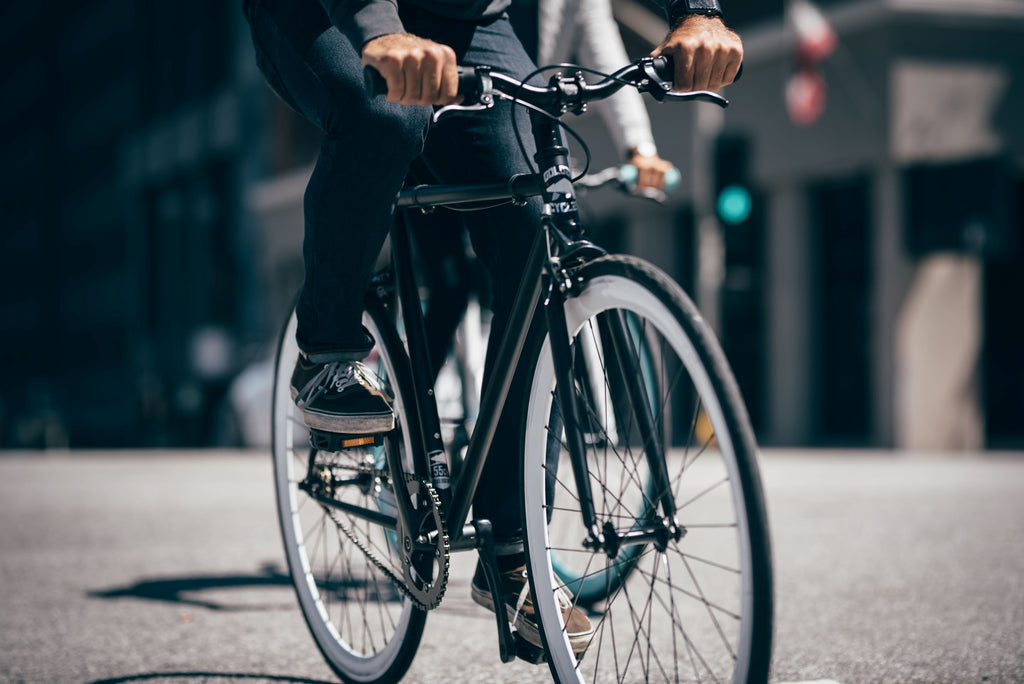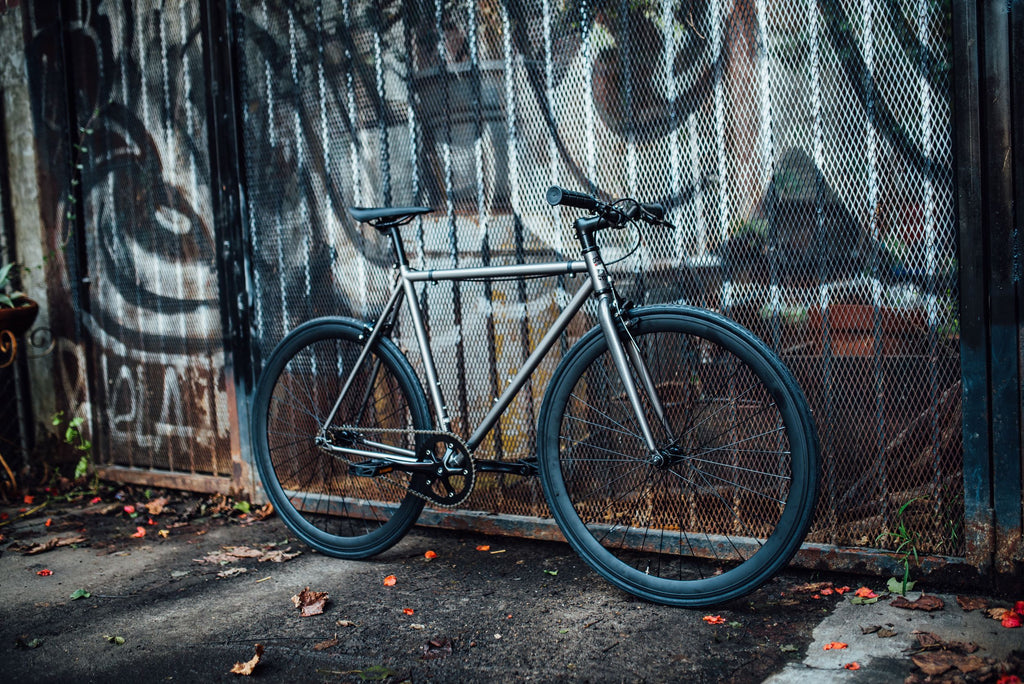 Great purchase
Nice price for a starter fixed gear bike. Smooth ride, decent parts, easy to assemble. Your own tools are best, the little one that comes in the shipment works but not the greatest. Overall, satisfied with the purchase.
Simple and beautiful
Easy to assemble. Nothing unexpected or unusual. Beautiful simple and functional bike. Very light and maneuverable. Great bike!
Good bike
It's a good bike hood quality
Super light and fast
Easy to navigate in tight places. Fast and not heavy at all!
I don't recommend this product
Back tire went out on me the first week
I just ride on the street a few miles to work. The back tire already went out in the first week of riding. I have knee problems so I don't even ride hard. I hope you guys can help me fix it. I can't afford to buy parts to fix it. I would recommend it if it can be fixed