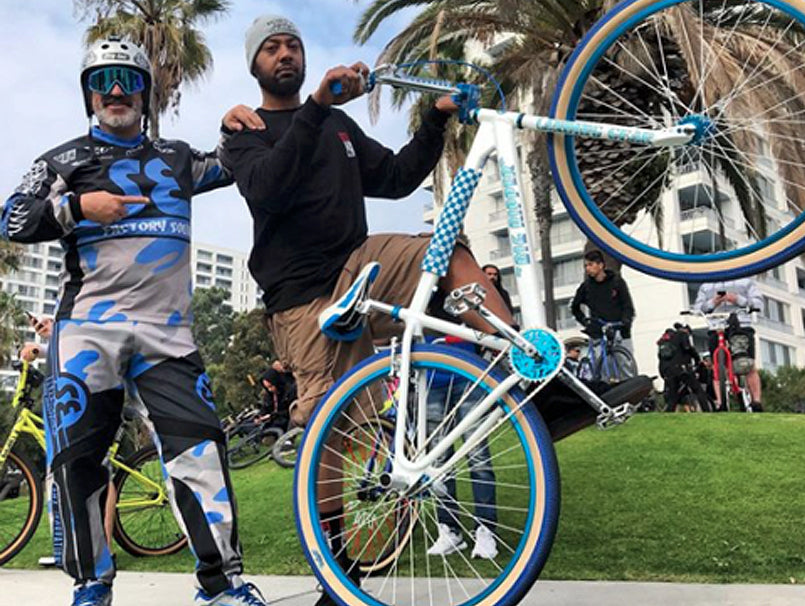 BMX Rad Rides Keep That Wheel Up Challenge 2020
Wheels were up, cranks were turning and over 500 riders were rollin deep in the streets of Marina Del Rey CA! Huge shout out to everyone who showed up. This ride wouldn't have been possible without everyone involved! 
Big Wheel BMX enthusiasts from far and near came to compete in the 2020 Keep that Wheel up Challenge for a chance to win an arctic white Big Ripper! From bombing LA hillsides to cruising the Venice boardwalk people were amped to see the sheer numbers of the group flooding the streets. 
The ride was very well organized and knew how to keep the group together while still respecting traffic and pedestrians. I myself even had a close encounter with losing my RX Glasses and out of nowhere, the winner of the Arctic White Big Ripper swooped in and saved them from being crushed. Shoutout to @one_wheel_champ for not only saving my glasses but on the win for the new bike as well!
We had a blast on this ride, and we appreciate the comradery along the way! It was such a great ride and we look forward to coming through to the next ride! Keep an open for the edit coming soon from the ride. Stay safe, and Keep those wheels up my friends!
Related Posts
Sign up to the City Grounds mailing list
Receive exclusive offers and discounts