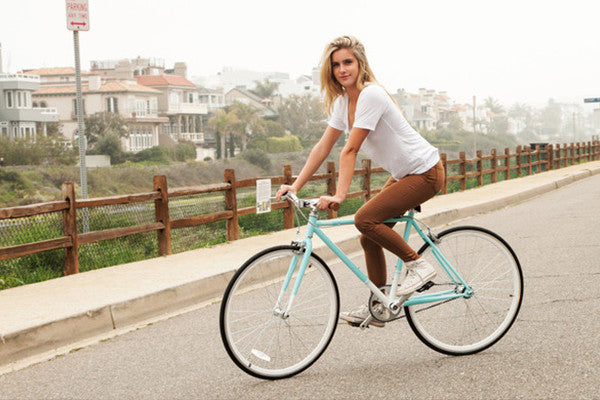 Critical Cycles Harper Fixie Bike In Stock
The Critical Cycles Harper Fixie / Single-Speed bike is now available at City Grounds in six color options for only $199! Choose from matte black, sage green, white, sangria, graphite, or sky blue.
The Critical Cycles Harper single-speed fixed-gear is the next generation of commuter bike. It's built around a tig-welded steel frame and fork and top shelf componentry and is equipped with front and rear brakes. The hand-built track frame has bar-spin clearance, a flat top tube, no toe overlap, and horizontal dropouts. This is a bike designed for you and your city street adventures.
The Harper Single-Speed / Fixed-Gear comes standard with a flip-flop hub. This means you can choose how you ride, whether it's single-speed with a freewheel or fixed gear. The Harper SS comes with the freewheel single-speed side installed. A freewheel allows you to cruise without pedaling, as you would on a traditional bicycle.
You can also ride fixed with an easy switcheroo. All you need to do is remove the rear wheel, flip it around, and then remount it. Check out the Harper now by hitting the shop button below!
Shop Now >
Related Posts
Sign up to the City Grounds mailing list
Receive exclusive offers and discounts