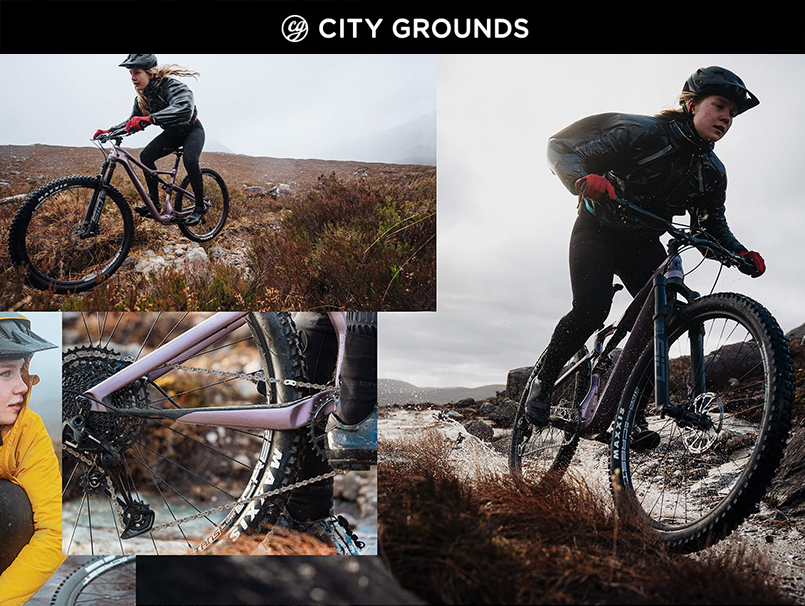 Winter Cycling Gear Guide
Posted by Brian Michaelis
Clothing
It's that time of year again. Temperatures are dropping and days are shorter. Getting out on the bike takes extra motivation, and proper gear for the job. Whether you are braving the elements for your commute, or just looking to get some miles in, having the proper setup is key for an enjoyable ride.
Gloves
Being able to feel the contact points of your bike is not only essential for safety but comfort as well. That's why it is important to be equipped with the right gloves for cold temps.
Apparel
Winter cycling means riding in everything from rain, wind, and possibly even snow. What you choose to wear will be dependent on the weather in your area, but typically you will need a waterproof jacket or windbreaker, long sleeve jersey, base-layer, and riding pants/winter bibs. Layering is key to changing conditions and being able to adapt to what you come across. Arm and leg warmers are an easy way to add or remove layers at your convenience and having the right outerwear to stay dry and warm is key.
Equipment
Lights
With daylight hours reducing, a good set of lights is crucial to being seen and staying safe. While we recommend using lights all year, it is more important now than ever to boost your visibility.
Fenders
Winter riding throws enough at you. Fenders or mudguards will limit that and keep the rain and snow from drenching you in wet conditions. The longer you stay dry, the warmer and more comfortable you will be. Fenders will also protect your riding partners behind you from the stream of grit from your back wheel.
Tires
With the weather getting worse, road conditions often deteriorate, and the risk of punctures increase. Your lightweight racing tires might not be the best choice during these harsh winter months. Opt for a puncture resistant or tubeless tire to limit side of the road tube replacements. Grip is also an important consideration. If possible, pick a wider tire with more aggressive tread for traction.
Maintenance Supplies
You should always keep your bike in prime condition, but in winter weather, grime and muck seems to wreak havoc on components. This means you will need to clean, lube, and maintain your bike on a more regular basis. We recommend a good wet lube and all-purpose bike cleaner to keep your bike in order.
Indoor Trainer
Sometimes it's just too cold and wet to ride outside. When outdoor rides become a chore, it's time to keep your fitness up with an indoor trainer. Trainers offer a safe and comfortable experience which allows for an intense workout without leaving the comfort of your own home. With models ranging from budget friendly to high end smart trainers, there is something available for every cyclist.
Related Posts
products featured in this post
Sign up to the City Grounds mailing list
Receive exclusive offers and discounts