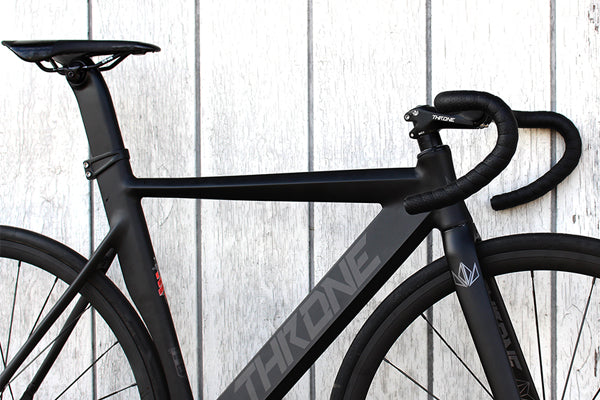 Throne Cycles TRKLRD Track Bike
When Throne set out to offer a track bike that was unique in every way possible, they created the Track Lord. After 4 years, Throne listened to their diehard fans all of the world and decided it was time to redefine and upgrade their core frame by introducing the new TRKLRD (Track lord).
This all new slayer has a one of a kind hydro-formed down tube and a geometry that is unlike any other. The all new TRKLRD is definitely one of the most aggressive frames Throne has ever designed. Created with an aero seat tube and hand crafted seat post for the perfect fitment. They kept the beefed up cnc stainless steel dropouts to ensure the best grip lock when tightening up the rear wheel.
This complete build is equipped with Novatec sealed bearing wheel-set and bladed spokes along with exclusive Throne Cycles Alloy components. Throne fans all over the world rejoice! The 2017 Tracklord is here.
Get the Throne Track Lord TRKLRD Bike at City Grounds in multiple color and size options, just hit the link below!
Related Posts
Sign up to the City Grounds mailing list
Receive exclusive offers and discounts