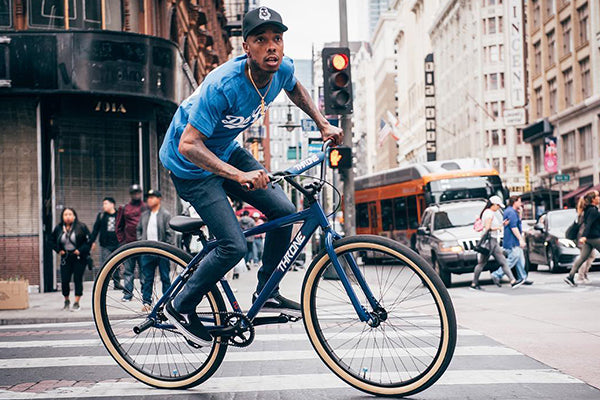 Throne Goon 29" Fixie BMX In Stock
In collaboration with one of LA's urban cyclists and underground MCs, Throne Cycles created an developed a seamless introduction into the 29" urban street bike culture with street legend BlocBoi Fame. The new Throne Goon 29" BMX Fixie Bike is meant for the streets and overall shredding!
Check out the introduction video from Throne, showing off the Goon in action:
Get the new Throne Goon BMX Fixie bike at City Grounds now in 3 different color options, hit the link below to check it out!
Related Posts
Sign up to the City Grounds mailing list
Receive exclusive offers and discounts