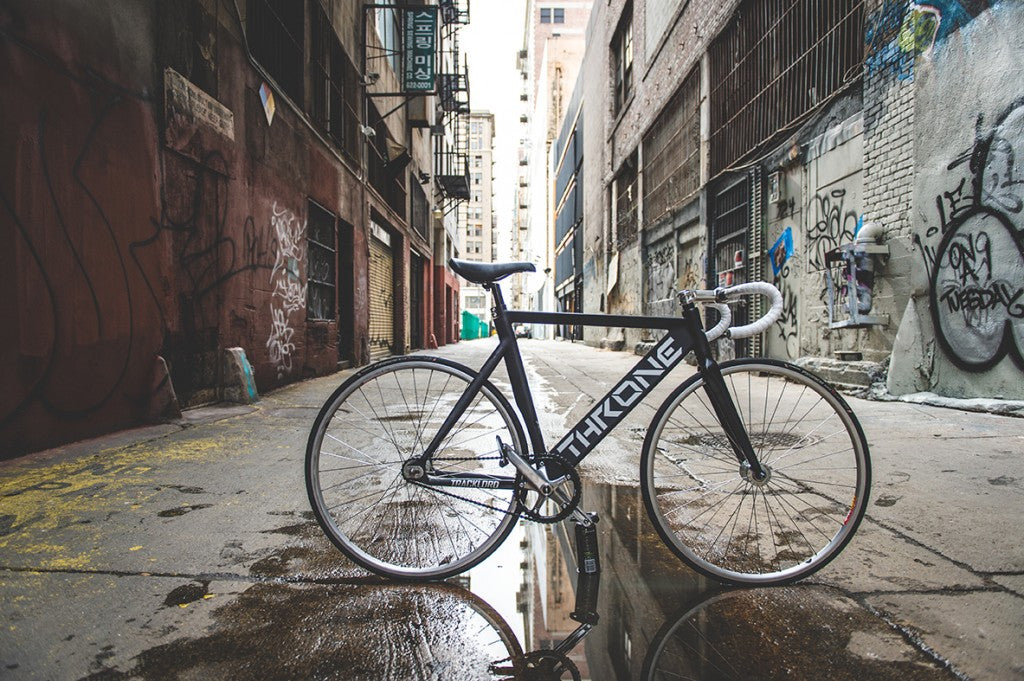 Throne Cycles 2015 Bikes & Frames In Stock
Throne Cycles is now in stock at City Grounds including the popular frame styles Phantom, Track Lord and Supreme Lo. Throne Cycles, located in Los Angeles, creates high performance track parts at an amazing price. They have built a solid following and we are excited to have them join the brand roster here at City Grounds.
The Throne Track Lord, shown above, is an aero style track frame with sharp corner edges and an aggressive look. The Track Lord comes in black, silver, red and white and is available for $259.00.
The Throne Supreme Lo is a truly unique pursuit track frame, combining both diamond shape and round shaped tubing. The Supreme Lo comes in black, blue, gold, silver and white and is available now for $249.00.
Last, but not least, is the Throne Phantom which is the newest addition to the Throne family. The Phantom weighs in a an estimated 4 lbs. and comes in four colors and is available for purchase as a frame or as a complete bike built by City Grounds.
Check out all of the great new arrivals from Throne by clicking the button below!
SHOP NOW >>
Related Posts
Sign up to the City Grounds mailing list
Receive exclusive offers and discounts