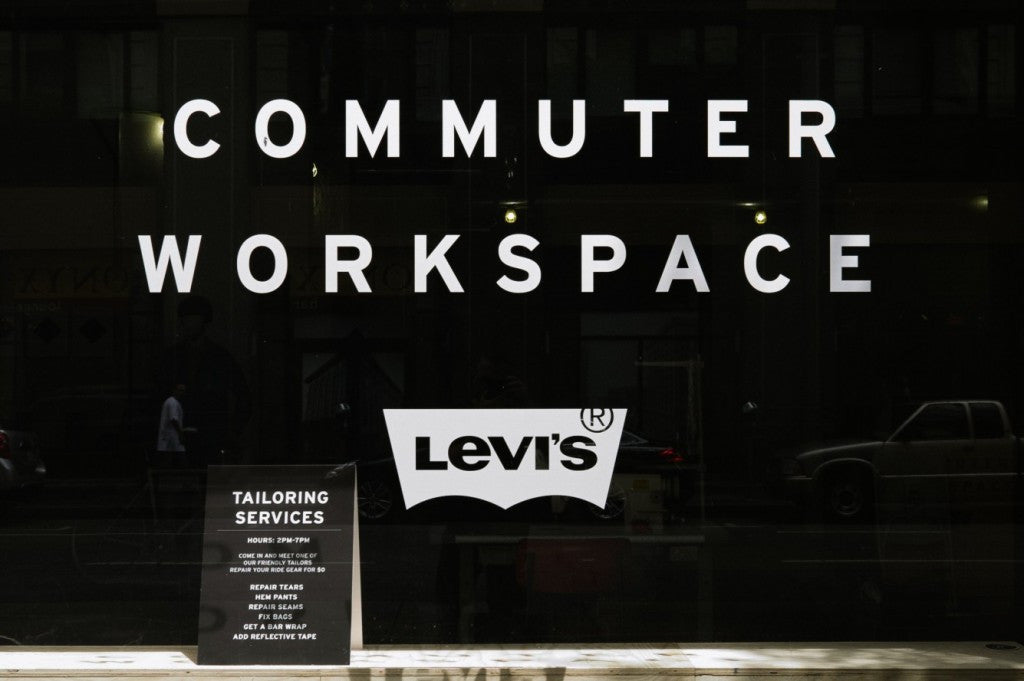 The Levi's Commuter Workspace in Los Angeles
Our friend John 'The Radavist' Watson stopped by Levi's Commuter Workspace pop up location in Los Angeles, CA and took some great photographs. We haven't gotten a chance to stop by yet, but we wanted to spread the word. Make sure to check out the full article and photoset on The Radavist:
"The idea of "free" these days usually comes with a catch, yet when the Levi's Commuter Workshops popped up in Brooklyn, LA and London, free really does mean free. A free desk to work at, free bike repair / wash areas, free coffee, free wifi and yes, free tailoring. So what's the catch? No, really, there isn't one..."
VIEW ARTICLE >>  SHOP LEVI'S >>
Photo Cred & Excerpt: The Radavist
Related Posts
Sign up to the City Grounds mailing list
Receive exclusive offers and discounts