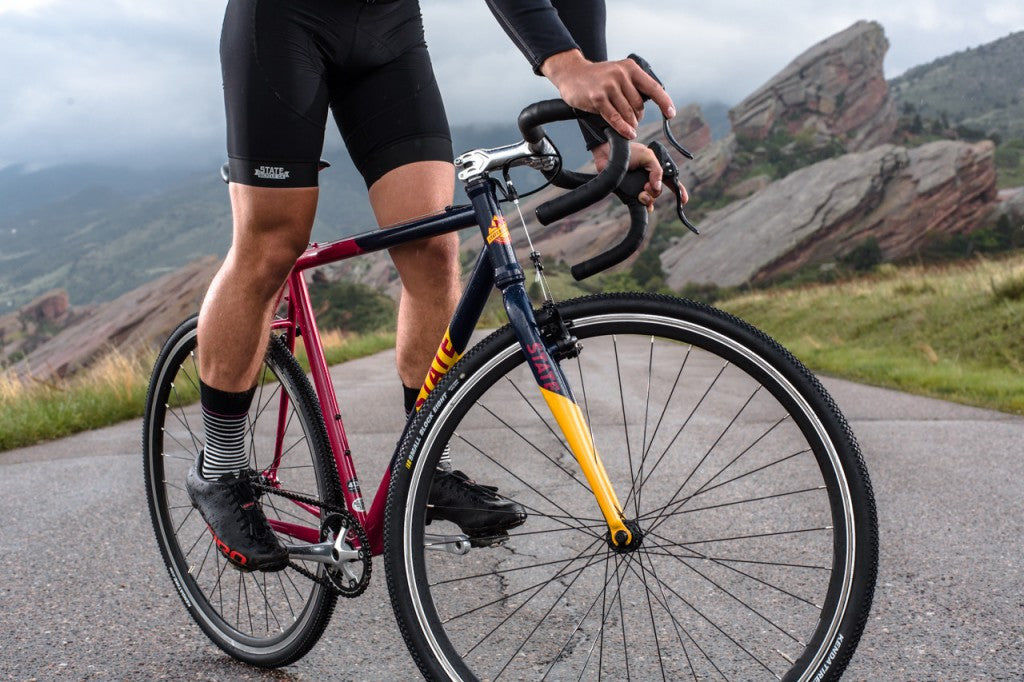 State Bicycle Co. CycloCross Colorways In Stock!
State Bicycle Co. has released two new colorways of their popular CycloCross OffRoad Division bikes, The Warhawk & The Thunderbird. Designed in collaboration with Johnny Hsu of HSuper, these new colorways are definitely eye catching and look great.
The State Bicycle Co. Thunderbird not only received a new colorway of Army / Burnt Orange but also now boasts a larger tire clearance in the rear as well as top-tube, seat-stay, and seat tube cable guides. This change allows for those who are looking to convert it to a geared bike and also applies to the original black / pink model.
Not to be outdone, the State Bicycle Co. Warhawk also sports a new colorway addition of navy, maroon and gold. The graphics definitely pop on this model and it's nice to see a mixture of silver and black components being used to finish off the build.
Both of the new colorways, along with the original models are available now at City Grounds! Choose between the steel Warhawk for $579.00 plus free shipping or the aluminum Thunderbird, available for $999.00 plus free shipping. Hit the links below to check them out in our online store! Shop Thunderbird >    Shop Warhawk >
Related Posts
Sign up to the City Grounds mailing list
Receive exclusive offers and discounts