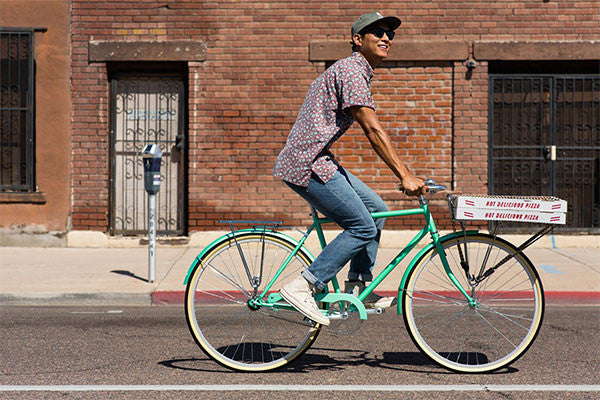 State Bicycle Co. City Bikes: Re-Vamped & Re-Stocked
State Bicycle Co. has re-vamped their City Bike line and improved upon an already solid offering. The State City Bike features mustache-bars, fenders, coaster brakes, new 35c tires, and an affixed bottle opener. Plus, they look great and come in a multitude of color options.
The City Bike line from State Bicycle Co. harkens back to the timeless "Dutch Style" bicycles that flood the streets of urban Europe. Everything that makes those road bikes so cherished, from their elegant style to maximum utility to unrivaled comfort has been preserved and then given the unmistakable State Bicycle Co. treatment. What that means for you is a relaxed geometry and gearing to accommodate any level or type of rider.
Whether cruising around campus, commuting to work, or conquering the weekend: the beauty of a City Bike is in the A to B. Hit the button below to check them out!
Related Posts
Sign up to the City Grounds mailing list
Receive exclusive offers and discounts