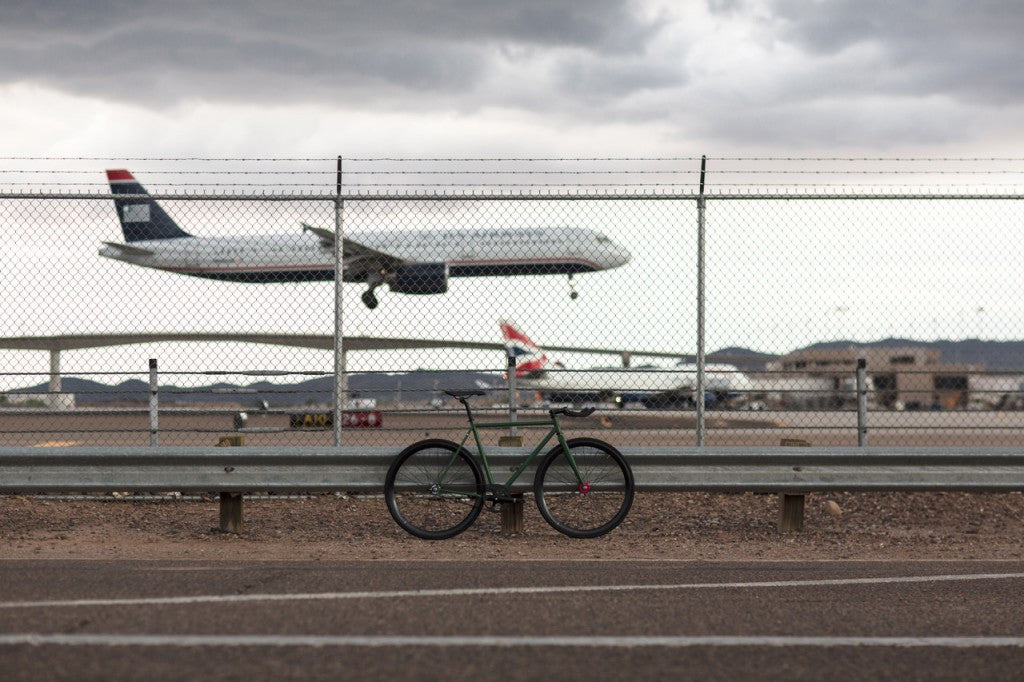 State Bicycle Co. Brigadier Fixed Gear Bike
State Bicycle Co. has added a new color option / style to their core line of fixed gear bikes. The State Bicycle Co. Brigadier features a army green frame/fork with black and red components giving it a very militaristic look.
The Brigadier complete bike is now available for $449.00 plus FREE shipping at City Grounds. Plus, for a limited time we are offering a free light set AND $25 off when you use the coupon code 25BUCKS at checkout!
All State Bicycle Co. fixed gear core models come with 4130 grade Cromoly steel; the lightest and strongest steel in cycling. Each bike comes with 43mm deep-v style wheels, a flip-flop hub (for fixed or freewheel riding), and quality, durable components.
Related Posts
Sign up to the City Grounds mailing list
Receive exclusive offers and discounts