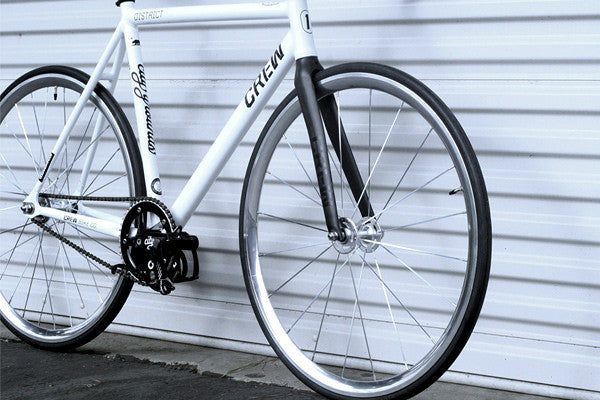 Staff Pick: Crew Bike Co. Redux Wheelset Polished
The Crew Bike Co. Redux Wheelset is one of the best track bike wheelset deals on the market. As with many Crew Bike Co. products, they are offering an upgrade in quality for a fraction of the price. With important features such as low count and bladed, radial spokes along with sealed bearing hubs this wheelset is the perfect upgrade for your next build.
Recently, Crew released a second color option in polished chrome to accompany the original matte black. The chrome is quickly becoming a customer favorite and with good reason as is looks clean and classic.
The front wheel of the Crew Bike Co. Redux features a 35mm, 20 hole rim with radially laced bladed spokes and a sealed bearing Novatec hub.
The rear wheel of the set features a 35mm, 28 hole rim with bladed spokes that are laced 2cross. The wheel also has a sealed bearing Novatec flip-flop hub and includes a 16t track cog and lockring.
As an added bonus, the wheelset also includes two Kenda 700 x 23c tires, tubes, and rim tape. Whether you are starting a new build, or looking to upgrade your current bike, the Redux is the perfect option.
Grab it now for only $109 in polished chrome or matte black. Hit the button below to check it out!
Related Posts
Sign up to the City Grounds mailing list
Receive exclusive offers and discounts