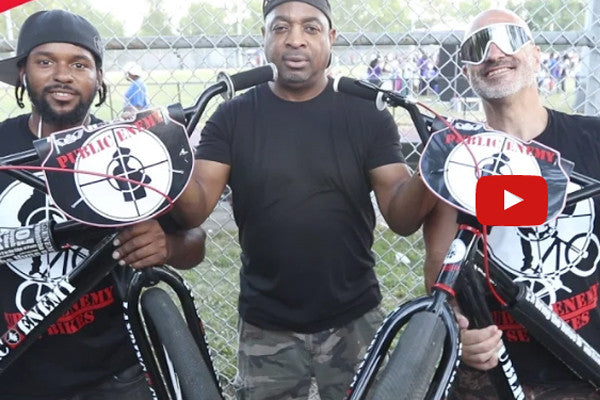 SE Bikes x Public Enemy Big Ripper Collaboration
The SE Bikes x Public Enemy 29" Big Ripper is one of the most exciting bike collaborations that we have seen in quite a while! Never before has a bike company collaborated with one of the world's most prominent hip hop groups, such as Public Enemy.
Check out the two part video series below that explains the origin story of the oversized BMX bike as well as a ride-out event to a Public Enemy concert.
Part 1: The Origin Story
Part 2: The Rideout & Concert
The Public Enemy Big Ripper collaboration features PE logos throughout, a target logo embroidered seat, Public Enemy numberplate, and a padset featuring the groups' greatest hits.
Get the collaborative bike now for $699.00 + FREE Shipping at City Grounds, hit the button below to shop now.
Shop Now
Related Posts
Sign up to the City Grounds mailing list
Receive exclusive offers and discounts