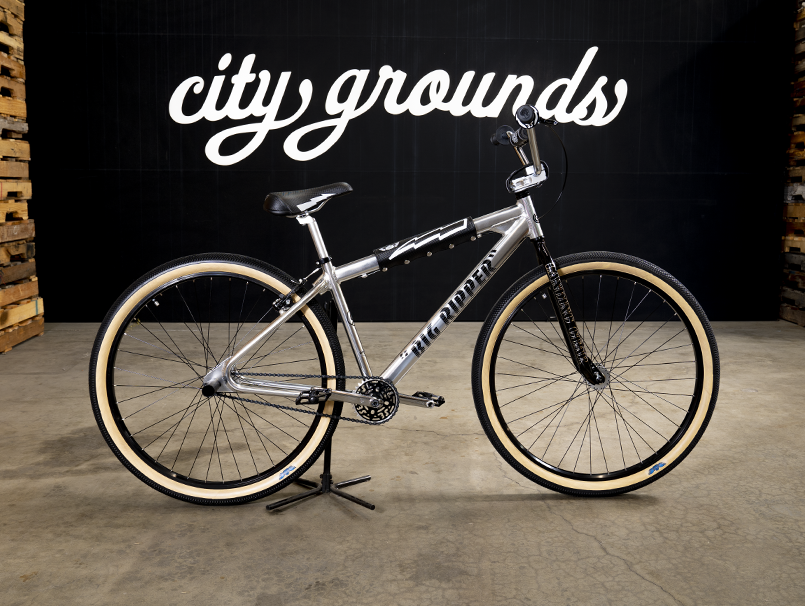 SE Bikes X CG Big Ripper 2020 Limited Edition
SE and CG teamed up again for their second collaboration!  The 29" Big Ripper has been a staple in the SE line for over 10 years now. It's built around a monster-sized PK Ripper style frame and features a stunning polished colorway. The spec is top notch with Cr-Mo Landing Gear forks, double-wall rims, Vee Speedster tires, and a new Lightning Bolt snap padset. One glance, and it's easy to see that the Big Ripper is the baddest 29" BMX bike out on the streets.
We look forward to future collabs with SE Bikes and we hope you enjoy the end result of an awesome team-up! 
Limited edition only available at City Grounds. Once they are sold out, they are sold out!
Saddle, Crossbar & Top tube pads are all wrapped in a unique carbon fiber pattern that makes your new whip stand out in a crowd! 
Related Posts
Sign up to the City Grounds mailing list
Receive exclusive offers and discounts