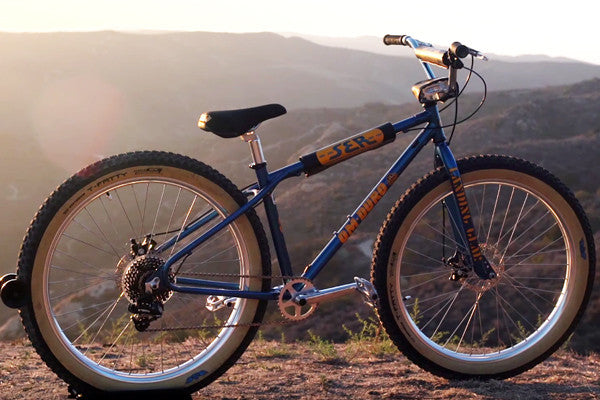 New: SE Bikes OM Duro 27.5" BMX Mountain Bike
Introducing the newest addition to the SE Bikes stable, the OM Duro 27.5" BMX style mountain bike. Yup, you heard right - a 27.5" BMX style mountain bike. The OM Duro is based off the popular OM Flyer model, just with some insane enduro upgrades.
What upgrades you ask? How about 27.5" wheels with 46mm double wall disc rims and fat tires, front and rear disc brakes, and internal cable routing. Impressed yet? Don't worry there's more. The OM Duro also features a SRAM GX 1x10 trigger shifter featuring a clutch derailleur, and a 10-speed cassette.
While the tech specs are impressive, the video below seals the deal. Check out SE Bikes brand manager Todd Lyons as he gets all types of enduro on the world's first 27.5" BMX Mountain Bike:
When BMX meets enduro, there are no boundaries. Get the SE Bikes OM Duro and get off the road today, hit the button below to check it out.
Related Posts
Sign up to the City Grounds mailing list
Receive exclusive offers and discounts