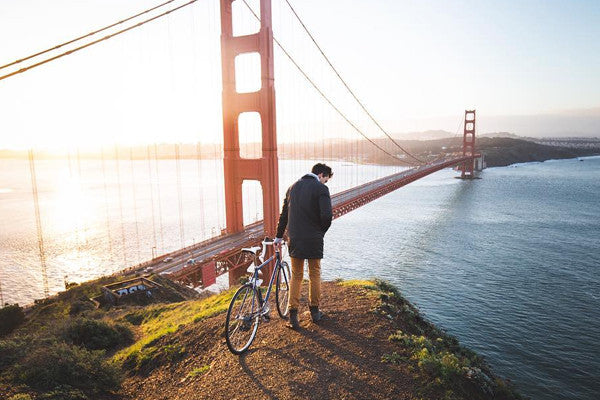 Pure Cycles Road Bike In Stock
Pure Cycles is branching out into the road cycling segment with their newest complete bike, the Pure Cycles Road Bike. The new road bike comes in two color options, black (veleta) or blue (bonette), and sports classic road bike looks combined with modern geometry and engineering.
From mountain passes to desert valleys, there's no terrain you can't conquer on these road bikes.
The road bike is built sturdy with a full chromoly frame and fork which makes the bike extremely strong, but still light enough for the rider to haul around town. These bikes are built for tackling tough climbs with a compact dual-chainring as well as a Shimano cassette and derailleur to deliver 16 competition-ready speeds.
Pure Cycles has also outfitted their new road bikes with rack & fender compatibility for the rider looking to transport their stuff and keep dry no matter the conditions.
Grab the Pure Cycles Road Bike in two color options for only $499.00 plus free shipping and a free light set. Hit the button below to check it out!
Related Posts
Sign up to the City Grounds mailing list
Receive exclusive offers and discounts