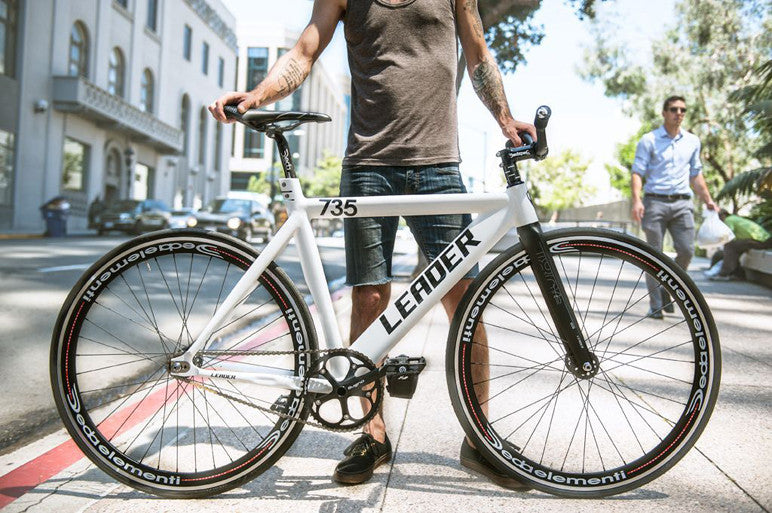 Pre-Order // 2015 Leader Framesets
The long awaited 2015 Leader Bikes 725 framesets are now in stock at City Grounds for pre-order! Leader's framesets are lighter than ever with an improved seat clamp system and classic smooth welds.
New for 2015, the 725 and 735 utilize a 1-1/8" to 1-1/2" tapered head tube, improving frontal stiffness as well as ride quality. Also new this year, is an integrated seatpost clamp which cannot be stripped, featuring a two bolt system to ensure no slippage of the seat post while riding.
Completing the frameset is the FSA C-40 headset designed to flawlessly complete the cockpit on this race winning frameset. Each frameset is available with either the i806 Track Fork or 1805TR Track fork.
Related Posts
Sign up to the City Grounds mailing list
Receive exclusive offers and discounts