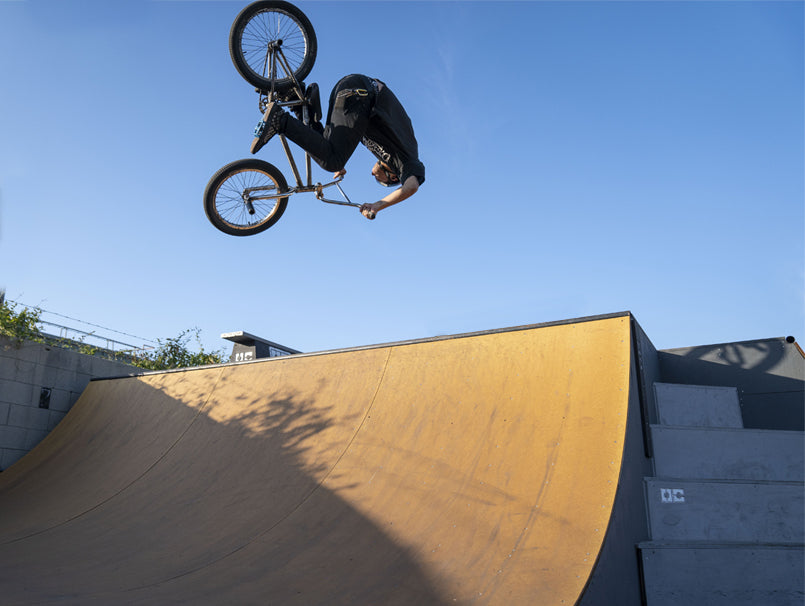 OC Ramps X City Grounds Warehouse Tour
OC Ramps was kind enough to open their doors to us and give us a quick tour around their facility. We were able to get a behind the scenes look at the time and attention put into the premium products they offer! Our riders wanted to see first hand that these ramps were able to handle BMX abuse and the ramps did not disappoint. Using only premium lumber, and top-notch machinery it's pretty clear to see why OC Ramps is way ahead of the pack when it comes to ramp building.
The transition was buttery smooth and the assembly process was very easy to follow. With some basic tools, you can be up and riding in less than an hour! Some of the ramps are a bit larger than others and in this case, we recommend getting a hand setting up. They even offer protective coating options if you live in a climate that is a little less forgiving like California. We highly recommend the paint if your building on a budget. 
From street to park there are a ton of options available making it a fun way to mix and match the products. Whether you are a seasoned rider or just a weekend warrior OC Ramps has something for you. We are stoked to offer these products here at City Grounds and we look forward to working closely with our new friends at OC Ramps! Thanks again to the Staff and owner Tyler over at OC Ramps for making the trip possible, we had a blast. 
Related Posts
Sign up to the City Grounds mailing list
Receive exclusive offers and discounts