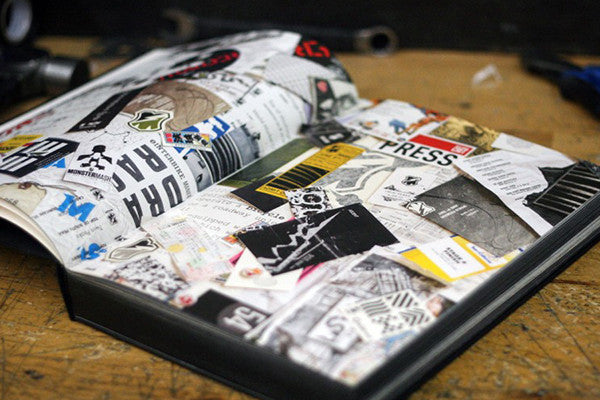 MASH Art Book & Video 2015 In Stock
My first introduction to the world of fixed gear was the 2007 release of the MASH DVD / book. Besides the insanity of 'mashing' down hill, running red lights, swerving through traffic and doing this without the safety of brakes - the thing that got me the most hooked was the culture behind it all. These guys are simply having fun. It's contagious and it's a big reason why the MASH brand is relevant more than ever today.
Since the original release of that DVD, the MASH brand has steadily grown. Whether through creating their own products, producing short video clips, or releasing collaborative framesets and gear with heavy hitters such as Cinelli. New members have slowly joined the team, and they now even compete across the world in professional crit races.
To celebrate the growth and longevity of the brand, MASH released their second full length feature video with an accompanying 350 page art book. The book is full of color photography, brand design history and includes a decal sheet as well.
The MASH Art Book & Video also includes a download card this time, instead of a traditional DVD, that allows the purchaser to digitally download the new movie along with an additional 1 hour of bonus features.
Grab the limited edition MASH Art Book & Video for $55 by hitting the link below.
Shop Now >
Related Posts
Sign up to the City Grounds mailing list
Receive exclusive offers and discounts