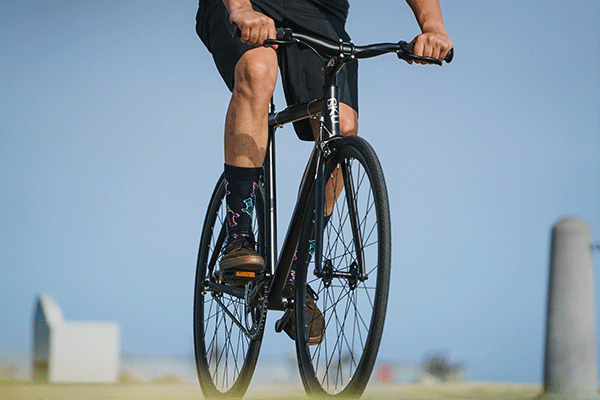 Limited Edition 6ku Urban Track Bikes
6ku Bikes has released a new, limited edition 6ku Urban Track Bike! The newly updated Urban Track Bike now features riser bars in place of drop bars for a more casual, commuter style ride. The bike also carries on most of the parts & components that made the original version so popular, including a lightweight 6061 aluminum frame with matching color 1-1/8" fork.
The new urban track bike is now available in 5 fresh color options including black, blue, burgundy, celeste and white. The bike also comes with deep-v alloy rims, a flip-flop fixed gear / freewheel rear hub, and other quality parts and components.
With the function of a performance bike and the utility of an urban commuter look to the track bike to be that edge that sets you ahead of the group on the weekend ride or home earlier on the commute.
Grab yours today and get on the road at the amazing price of only $249.00 plus free shipping while supplies last! Check it out by hitting the button below.
Shop Now
Related Posts
Sign up to the City Grounds mailing list
Receive exclusive offers and discounts