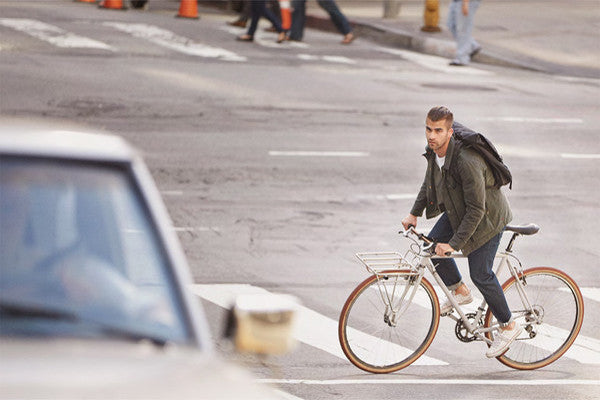 Levi's® Commuter In Stock Now
New products from the popular Levi's® Commuter Series are in stock now at City Grounds. The Levi's Commuter line focuses on comfort, coverage and durability in Levi's® iconic styles and silhouettes. Levi's® has really refined the entire Commuter line, paying attention to what the daily rider really needs. Whether it's the small 3M reflective details or the more technical such as using water & dirt repellent technology, each item is tailored specifically for the rider.
City Grounds now offers the entire Commuter range of denim, jeans and trousers alongside the stylish jackets and lightweight windbreaker. Choose from the most popular styles including the 511 slim fit trousers, 541 athletic fit jeans or classic trucker jacket.
Check the Commuter line out in action below, in this profile video featuring architect and founder of design studio Zweidrei, Julius Kranefuss.
Want to shop the Levi's® Commuter Series? Hit the button below!
SHOP LEVI'S >>
Related Posts
Sign up to the City Grounds mailing list
Receive exclusive offers and discounts