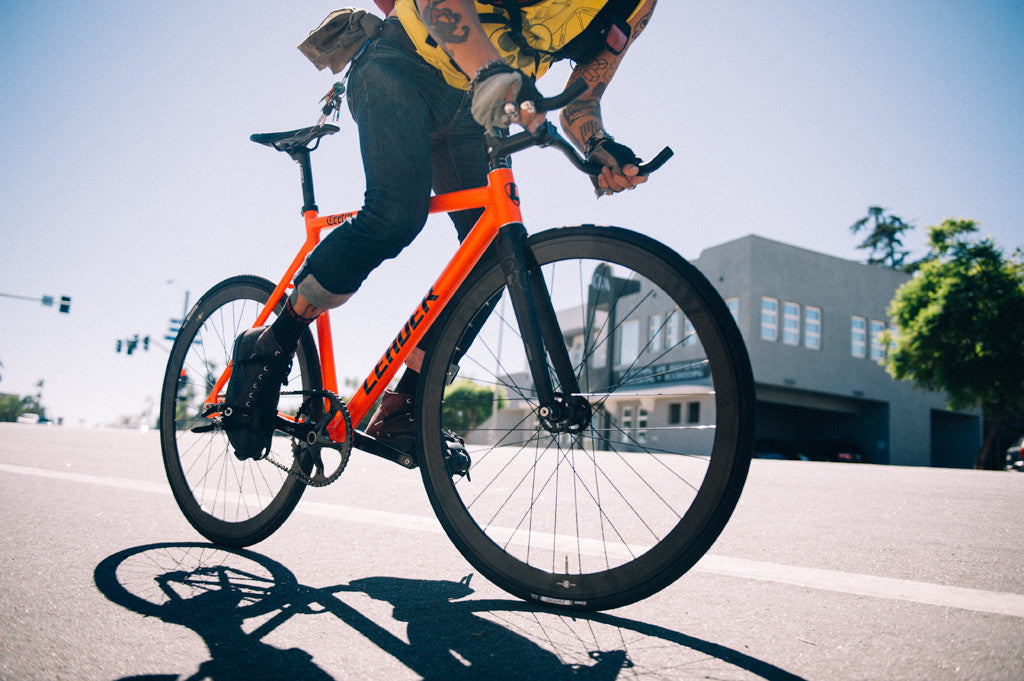 Leader Cretin Fixed Gear Frame
Leader Bikes recently unveiled the Leader Cretin frame / bike at Interbike 2014. The bright orange frame is definitely an eye catcher and has a great story behind it. See what Leader had to say about the Cretin:
"#WETHECRETINS represents the deep rooted cycling culture that the Cretins are heavily apart of here in San Diego. From Benifit rides such as the Aids Life Cycle to just the normal commute around town the Cretins are active in cycling commuity here in SD and else where. Artist / Cretin Acamonchi, has helped with his screen printing of the cretin logo and his own art as well. The Cretins also had a huge help in the process of the Leader Cretin, which will be coming later this year."
We're looking forward to seeing the Cretin release later this year, until then hit the button below to shop all Leader Bikes products!
Related Posts
Sign up to the City Grounds mailing list
Receive exclusive offers and discounts