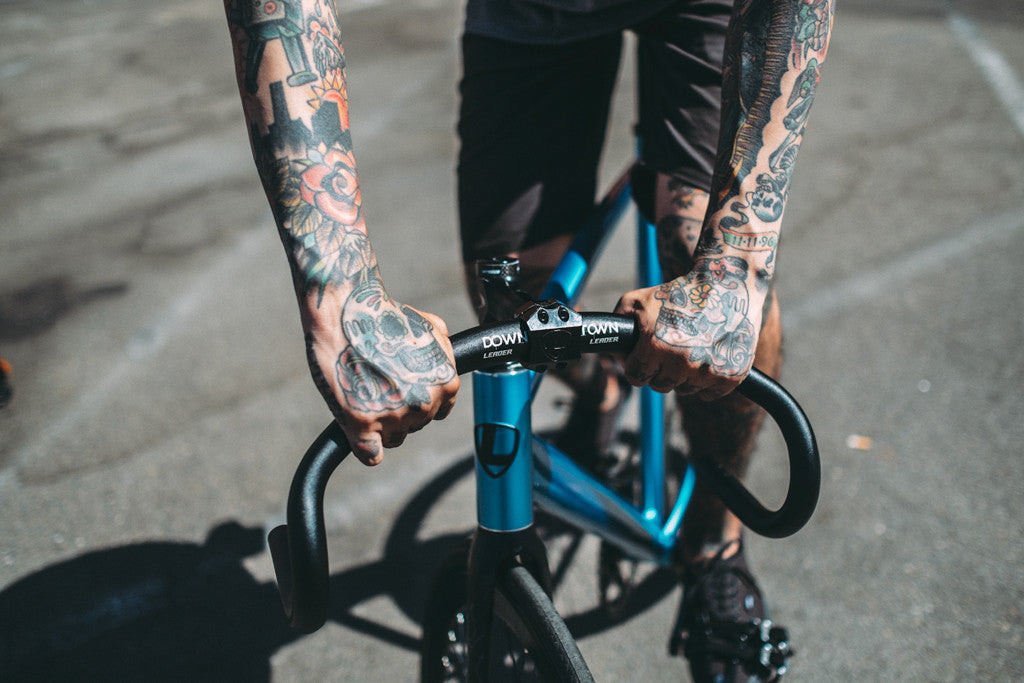 Introducing the Leader Bikes Cure Frame
Leader Bikes recently unveiled a new frame, "Cure", at Interbike 2014 in honor and celebration of owner Sal Lombroso's complete recovery from cancer. A portion of the proceeds from each sale will go to funding research in the fight to cure cancer. In working closely with Sal over the years we could not be happier to hear about his recovery and want to help spread the word about this new frame! Check out the new frame and read the full story direct from Leader below:
"A little more than a year ago, Sal Lombroso, founder and owner of Leader Bikes, embarked on a battle with pancreatic cancer. After the diagnosis, the cancer research facilities at UC San Diego began administering treatment. Dr. Andrew Lowy, a world-renowned surgeon at the UCSD Moores Cancer Center known for his work with pancreatic cancers, was able to successfully cure Sal and put him on the path to recovery.
Today Sal has made a complete recovery, and with that has created the Leader Bikes Cure, which he has dedicated to Dr. Andrew Lowy. With clean lines and pursuit style geometry, a portion of the proceeds from sales of every Cure will go to funding Dr. Lowy as he continues his research into new techniques and practices in his fight to cure cancer."
The 'Cure' frame will be releasing in Fall. Stay tuned for more updates!
Source: Leader Bikes
Related Posts
Sign up to the City Grounds mailing list
Receive exclusive offers and discounts