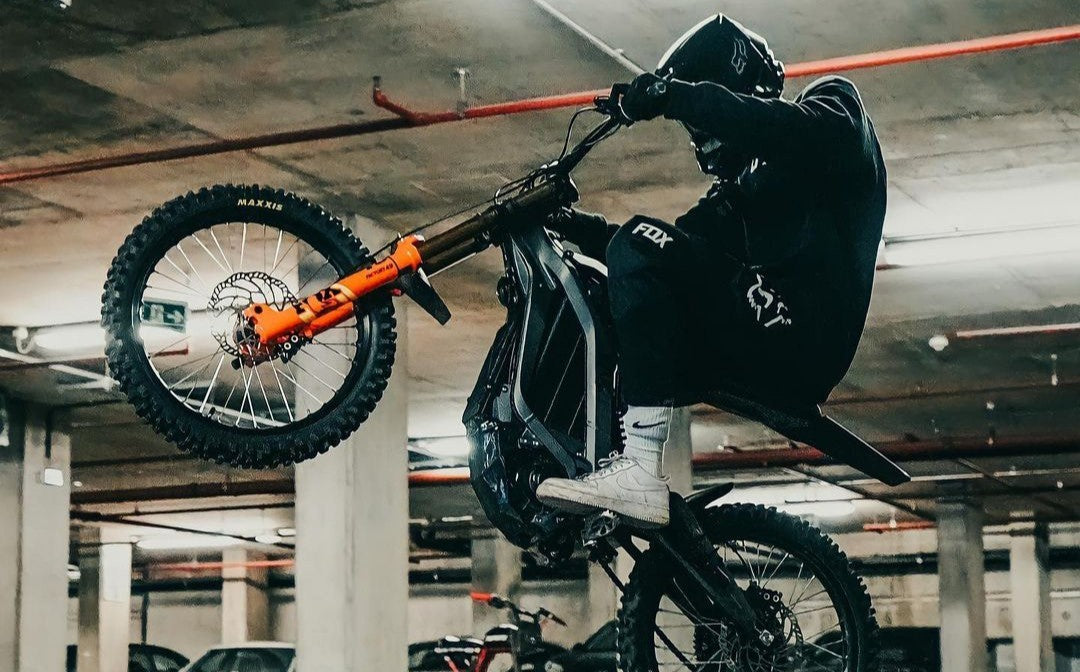 Introducing Sur-Ron E-Bikes!
Posted by Brian Michaelis
Available now at City Grounds! Sur-ron is a cutting-edge electric bike brand that offers a unique and thrilling riding experience. With a sleek and lightweight design, high-performance motors, and advanced technology, Sur-ron bikes are perfect for riders who want to go fast and have fun. Whether you're ripping up the track, exploring new trails, or just cruising around town, Sur-ron bikes offer a sustainable and exciting way to get around. Get ready to feel the power and freedom of Sur-ron.
Sur-Ron X Light Bee
The Electric Light Bee SUR-RON X packs a ton of fun for all terrain riding. 60V and more than 6kW of peak power from a removable Panasonic Lithium ion battery pack. Forged light weight alloy frame combined with hi-spec components. 4 Piston Hydraulic Disc Brakes Front and Rear. LCD dash with USB charger point.
Powerful yet nimble and with a climbing ability of over 45°, it offers hours of near silent fun with a range of 20 to 60 miles per charge (depending on Eco or Sport Mode). Top speed 45 mph, and usually charges in about 3 hours with a powerful 10A charger.
Related Posts
Sign up to the City Grounds mailing list
Receive exclusive offers and discounts