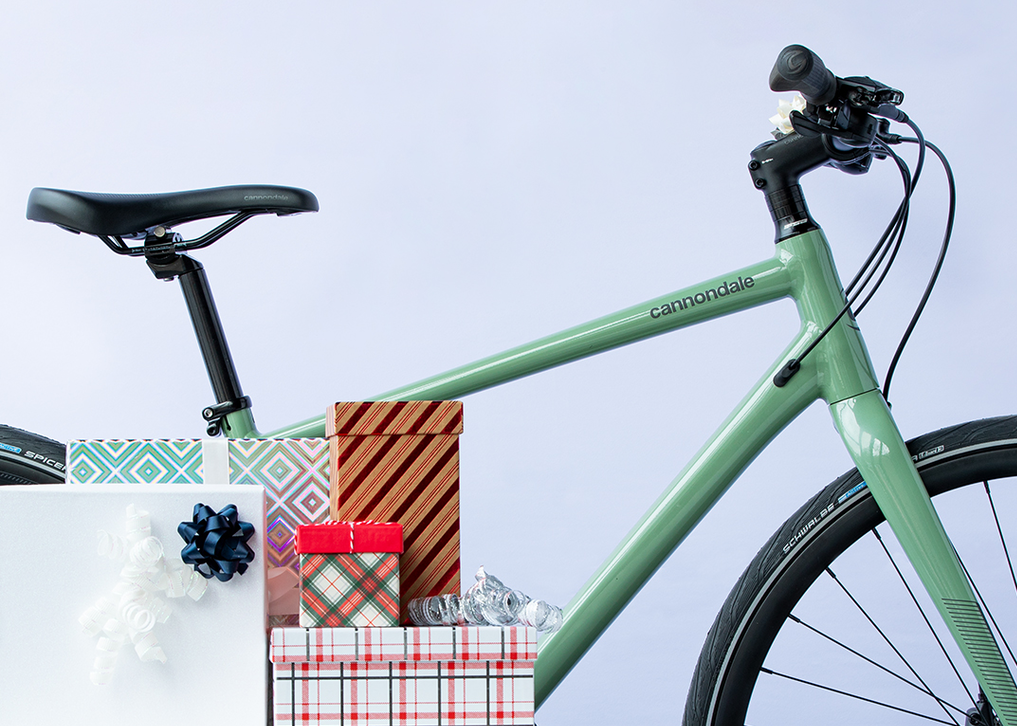 Holiday Gift Guide
Posted by Brian Michaelis
If you're looking to pick up an awesome gift for your bike loving friend, you have come to the right place. We have something for ever type of rider, no matter what your budget is. Curated by the team at City Grounds, you are sure to find the perfect gift for the cyclist in your life. Still don't see the right gift? City Grounds has gift cards available that are sure to keep the stoke alive.
-$74.99
Be safe and look cool in this new Pro-Tec SE helmet. The Full Cut design looks super slick with a matte black shell and blue SE Bikes logos. High-Impact ABS lined with EPS and outfitted with compression molded pads. Protect ya head!
-$47.99
The Flight Helmet takes the traditional dirt jump lid to all new levels of protection, performance, and comfort. The M9™ Multi-Sector liner uses 9 distinct segments for improved fit, comfort, and superior breathability.
-$29.95
The Ranger Gloves are known for offering performance and quality that is typically only found in much more expensive gloves. A yearly best-seller, this versatile mountain bike glove works well in almost any discipline.
-$63.95
The KryptoLok Mini-7 has a 13mm hardened Performance steel shackle and disc-style cylinder. This lock offers moderate bike security in high theft areas.
-$59.95
Powerful bright Dual Mode 2-in-1 Front and Rear LED bike light, increases safety for night and day time cycling. With multiple light modes, flexible mounting options, and usb charging, this light set is sure to impress.
-$54.99
Combining a classic design and Ride 100%'s revolutionary lens technology, the Blake delivers maximum performance and style.


-$14.99
SE Bikes has teamed up with City Grounds to to collaborate on a new Padset for your ride. The SE x CG padset not only offers additional protection, but also allows you to customize your ride.
-$19.99
Once again, SE and CG teamed up to collaborate on a new SE Big Flyer Seat w/ Super Grippy Top Cover. Have a seat and take a cruise or raise it up with the crew with the super comfortable Flyer seat, which keeps your booty in place.
-$23.99
Built with durable Cr-Mo steel, the SE Wheelie Pegs provide superior traction to your shoes when raising it up.
-$8.99
Form meets function with these comfy SE Bikes Life Grips. The soft Pruven rubber compound allows long days of riding without hand fatigue. The WE RIDE AS ONE outer edge helps to keep your hand securely in place.
-$269.00
The Stealth BMX series is a great entry level complete that works well on the street, dirt, and park. Highlights include a hi-tensile steel frame with 1" standard head-tube, Stealth Alloy top load stem, Chromoly 1-pc cranks with unsealed American BB, 25-9 gearing and low profile 06061 rims wrapped in street 2.5" tires.
-$339.00
The All-New Pee Wee18" Elite BMX. A great do it all BMX bike to get your little one started. 
-$199.99
The Shredder 16 is designed around a low profile alloy frame which is both light weight and durable. It takes versatility up a notch by adding the linear pull V-brakes and lever in addition to the coaster brake which allows young riders to learn to use hand brakes while still having the comfort of the coaster brake on stand by.
-$10.00 to $200.00
Shopping for someone else but not sure what to give them? Give them the gift of choice with a City Grounds gift card. Just choose the amount you would like to give.
Related Posts
Sign up to the City Grounds mailing list
Receive exclusive offers and discounts