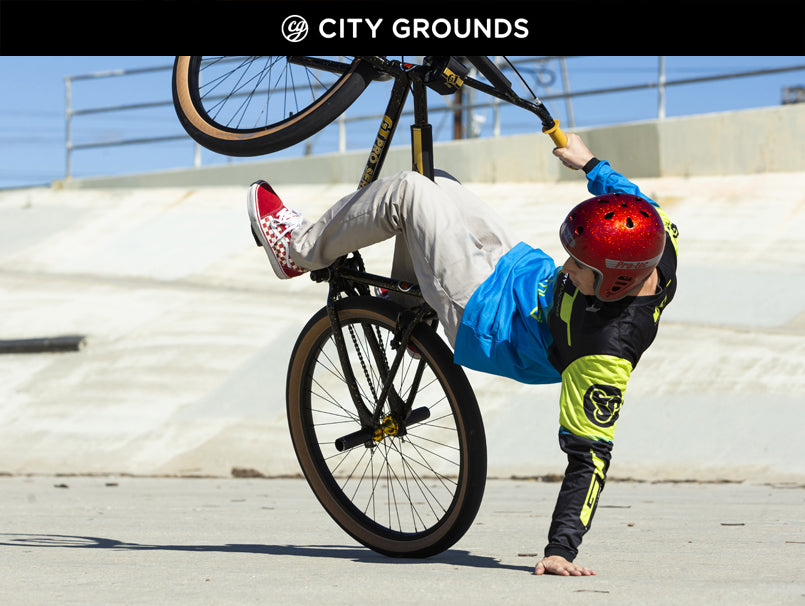 GT Heritage Big Wheel BMX Bikes 2020
We got a chance to hop on the new 26" Pro Performer from GT's Heritage line and we must say it is a blast from the past! We can appreciate the modern upgrades these bikes come with like sealed hubs,  sealed bottom brackets, and an integrated headset! These new 2020 models feel really solid and have the reliability you can expect from GT.
We can't wait to take another one of these classic machines on a test ride again real soon! GT has such a rad line this 2020 and we are really stoked to see what comes next. 
Related Posts
Sign up to the City Grounds mailing list
Receive exclusive offers and discounts