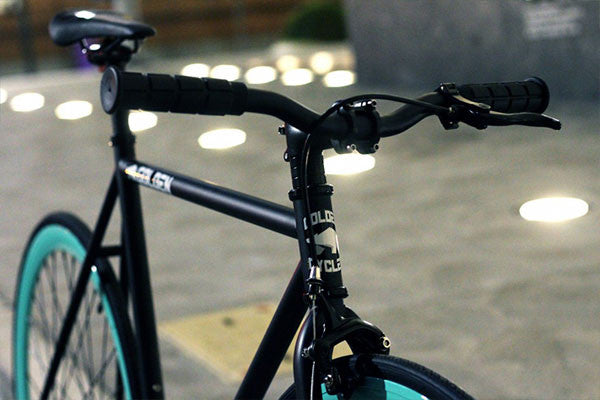 Golden Cycles Fixie Bikes // In Stock at City Grounds
Golden Cycles' was created with the mission of getting more people commuting on bicycles and riding in style. Their dedicated team of individuals have been focused on designing the best affordable (only $199!) fixie bike on the market. To do that, they built up the Golden Cycles Fixie Bike line with quality and durable components, built with some of the best material and designed in the Golden State of California.
All Golden Cycles fixie bikes come equipped with a flip-flop hub with both, fixed gear cog and single speed freewheel. A collection built whether you're an experience rider or a regular commuter. With custom riser bars to tackle the urban city and ride comfortably as you explore your surrounding nature.
Get your Golden Cycles Fixie for only $199.00 now at City Grounds and get a free pair of lights at no extra cost. Check out the six different color options by hitting the link below.
Shop Golden Cycles >
Related Posts
Sign up to the City Grounds mailing list
Receive exclusive offers and discounts