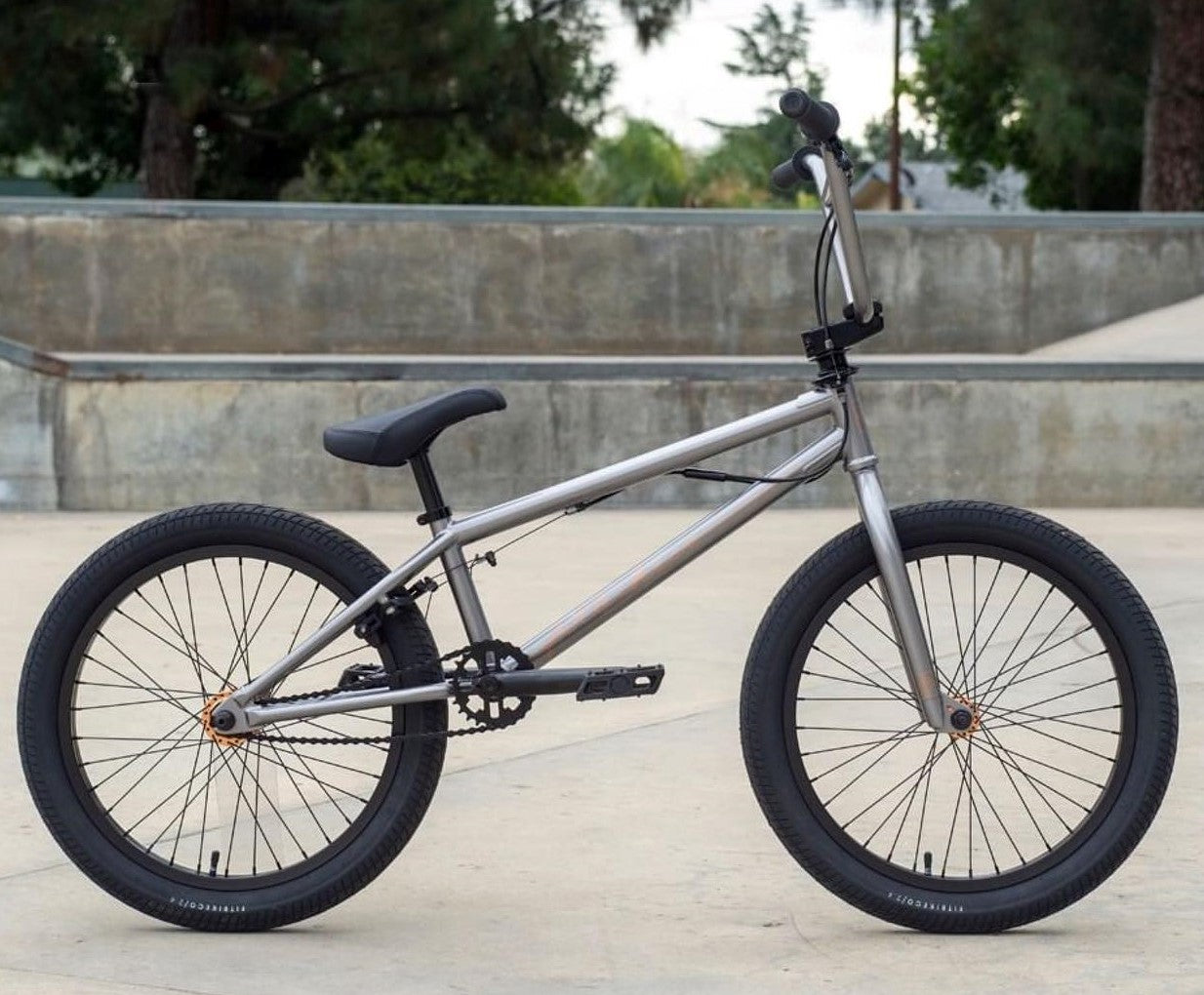 Fit Bike Co. Available Now!
Posted by Brian Michaelis
City Grounds is stoked to announce that Fit Bike Co. models are now available online.
Fit Bike Co has been one of the most popular premium BMX brands for decades, being on the shortlist of brands to make BMX frames in the USA, as well as a full range of parts. Not to mention the amazing range of Fit BMX bikes to suit every type of rider. With 20" freestyle bikes for every skill level, big wheel BMX bikes for the the bike life crowd, and kids BMX bikes to get them started, Fit has an offering for pretty much everyone. 
Here are a few top picks from the staff at City Grounds: 
2023 STR (LG) CREEM
The Fit STR bikes are street machines, through and through.  Starting with Fit's fine-tuned "Street" geometry in LG 20.75″ or MD 20.5″ top tube options and a 12.6″ chainstay length for snappy response.  Add 4-piece, 9″ rise bars, shorter 165mm chromoly cranks and the four included steel pegs and you have the foundation of a tried & true street setup. 
2023 PRK (XS) GRAY
Park ready. The Fit PRK completes are purpose-built for aspiring park riders, with nimble, quick-handling "Park" geometry. A super short 12.6″ rear end & steep 75.3 degree head tube angle make spins faster, whips easier and the balance points, front & rear, quicker to find.  Available in two different sizes, XS (20″ top tube) and MD (20.5″ top tube), the PRK bikes feature a low-profile frame, constructed with a chromoly front triangle for the most technical riding pursuits.
2023 CR 26 SEA FOAM
When big enough is just right. The Fit CR26 bikes are big-BMX certified, but nimble enough to throw around at the pump track or on the way to the store. Start with a tall & stable chromoly frame with 33mm offset forks to keep it under control. A V-brake offers easy and efficient braking, as well as improved wheelie control. S&M Speedball tires in the ample 26 X 2.4″ size roll smooth and fast.
2023 MISFIT 16 BONE
The Fit Misfit 16″ keeps little bike tradition in motion with tried & true 16″ wheels bolted into a clean little frame set featuring chromoly top & down tubes, as well as a chromoly steer tube in the forks to take the hard landings that come along with the BMX learning curve. When your little rider is ready to get busy with BMX, the Fit Misfit is standing by…
Related Posts
Sign up to the City Grounds mailing list
Receive exclusive offers and discounts