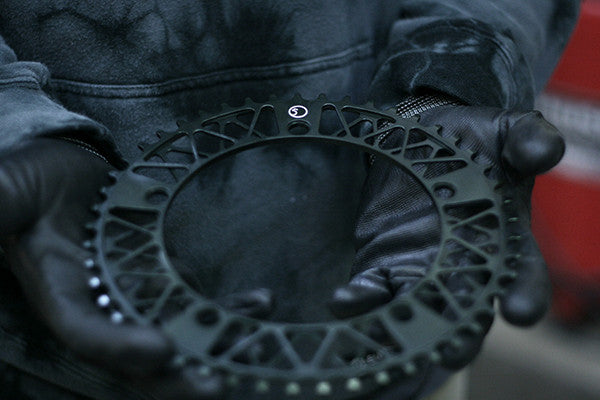 Factory F5 Lattice Chainring: New Colors!
The ever popular, and strikingly beautiful Factory Five F5 Lattice Chainrings are back in stock at City Grounds! Plus, we've brought in a few new colors and sizes.
The F5 Lattice Chainrings are are precision CNC milled from a single piece of 7075 aluminium, the dual-plane cutouts maintain strength while reducing the chainring's weight to a mere 78g.
The chainring features a radially brushed finish on the ring and it is deep anodized in a range of colors to give an industrial feel.
If you are looking to significantly upgrade your crankset, grab one now at City Grounds for only $89.00. These are available in extremely limited quantities, so don't miss out!
Shop Now
Related Posts
Sign up to the City Grounds mailing list
Receive exclusive offers and discounts