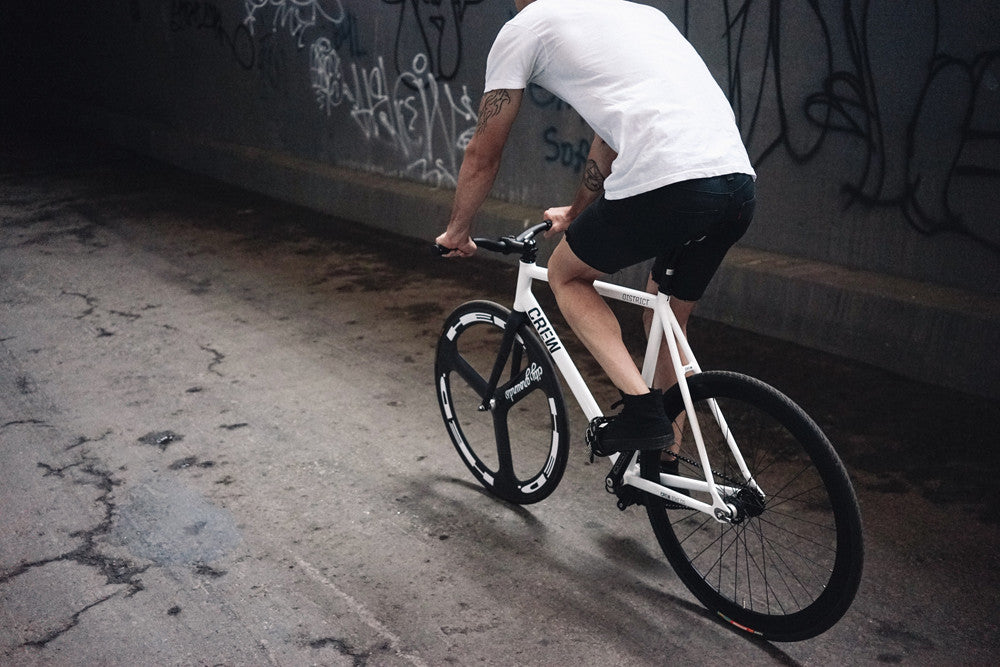 Crew Bike Co. Frames & Parts Restock
Crew Bike Co. has been restocked at City Grounds! Check out the wide range of framesets, frames, components and more. Featured items include the District Track Frame, a classic style aluminum track frame made out of lightweight 6061 aluminum and designed with true track geometry.
The District frame is available now for only $149.00 plus FREE shipping in four color options: matte black, gloss white, gunmetal or orange. Crew Bike Co. is also offering a sweet deal with the District as a frameset pro kit for $399.00 (also with free shipping!) which includes the District Frame and top of the line Crew parts and carbon components.
Check out all of the great offerings from Crew Bike Co. by hitting the shop button below!
Photography from CrewBikeCo.com
Related Posts
Sign up to the City Grounds mailing list
Receive exclusive offers and discounts