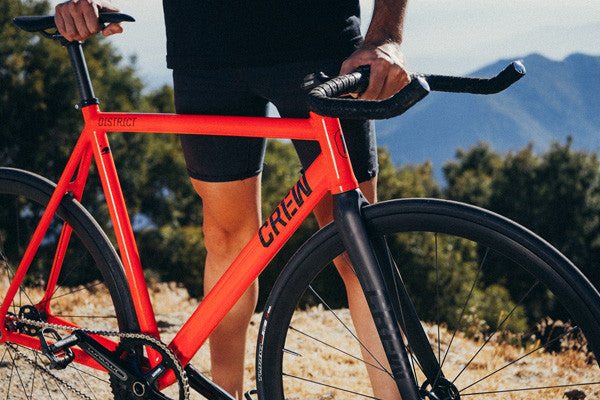 Crew Bike Co. District Track Bike Restock
Orange is the new black! Or... at least it's making a comeback as Crew Bike Co. has just restocked us on the Crew Bike Co. District Track Bike with all of the original color options from the first release of the District. This includes the popular gloss orange and gunmetal grey that quickly sold out the first go around.
The new track bikes from Crew are also now upgraded, and now come equipped with the Crew Bike Co. Redux Track Wheelset. The Redux is a lightweight wheelset boasting some impressive features, including 35mm rims, low count & bladed spokes, sealed bearing hubs and Kenda tires. 
(Please note the above photos do not reflect the parts & components available on the complete bike offered from Crew)
Get the complete fixed gear bike and choose from 7 total color options, now for only $339.00, plus free shipping - exclusively at City Grounds. Hit the button below to shop now!
Related Posts
Sign up to the City Grounds mailing list
Receive exclusive offers and discounts