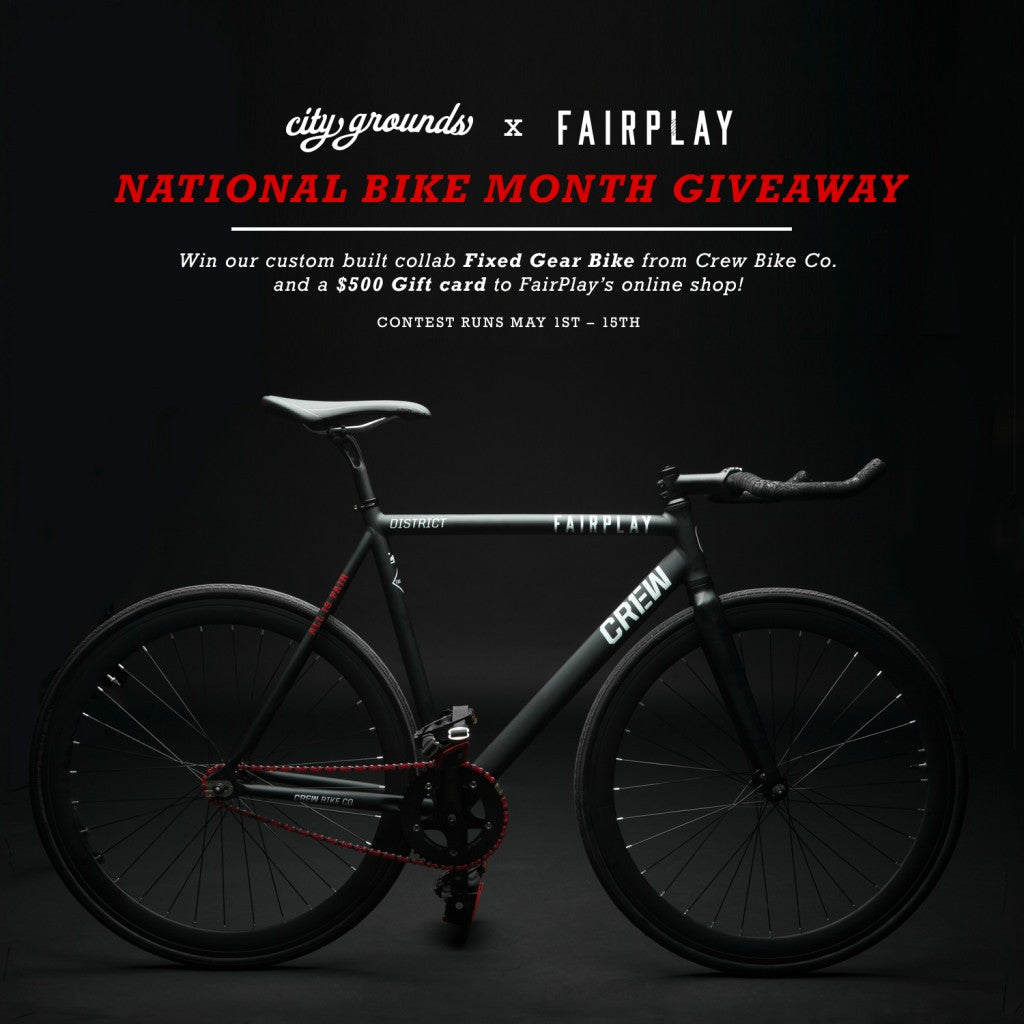 City Grounds x FairPlay Brand National Bike Month Giveaway!
In celebration of National Bike Month, City Grounds is launching a collaborative giveaway FairPlay Brand! Winner of the giveaway will get a custom built Crew Bike Co. District Bike + a $500 gift card to FairPlay's online shop! To enter the contest, simply follow both @CityGrounds & @FairPlayBrand on Instagram, repost the image below with the hashtag #CGxFPGiveaway and tag 2 of your friends!
Winner will be announced on May 15th to celebrate Bike to Work Day. Good luck!
Related Posts
Sign up to the City Grounds mailing list
Receive exclusive offers and discounts