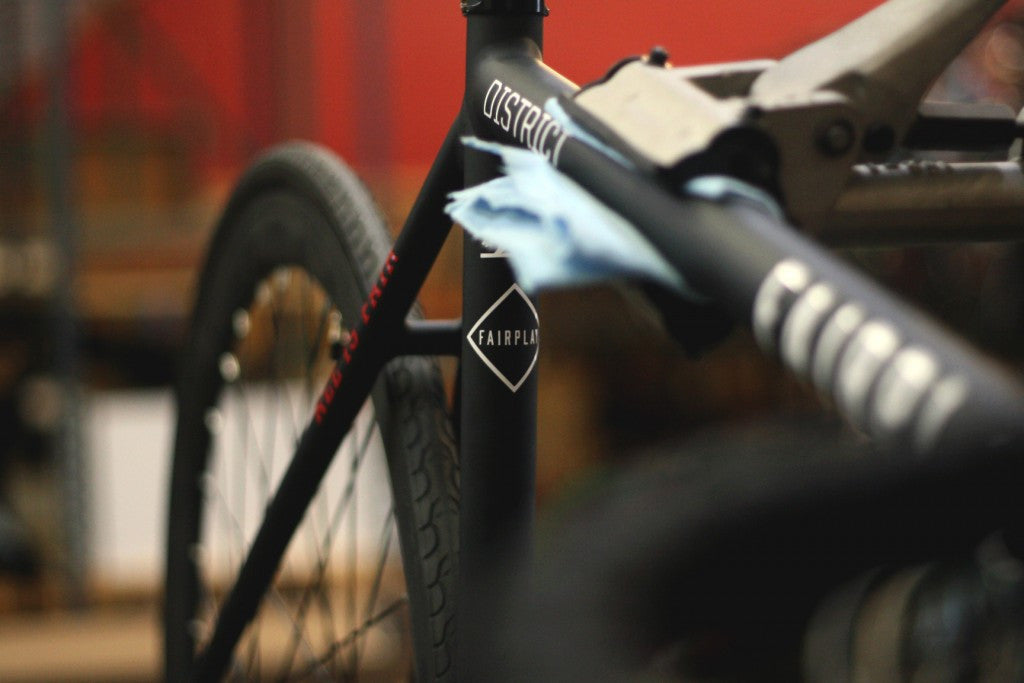 Behind the Build // Custom Crew Bike Co. District Bike
We knew we wanted to step our game up this year for National Bike Month, so when FairPlay Brand approached us about doing a collaboration we jumped at the opportunity. After talking it over we decided on the idea of a giveaway that would include a custom built bike and $500 gift card to FairPlay's website. When it came to building the bike, we knew immediately the Crew Bike Co. District fit the style and look that the guys at FairPlay had in mind. After some design mockups and discussions we came up with what would be the final product.
We've had a lot of people asking for the breakdown of parts & components used for the build. To start, we used the Crew Bike Co. District Custom Built By CG Bike as a base and then we upgraded a few key components. We swapped out the standard seatpost & saddle for a Crew Bike Co. Aero Seatpost & Crew Bike Co.  Street Saddle. Then, we swapped out the cockpit setup with the oversized 31.8mm Crew Bike Co. Pursuit Bar & Alloy Stem. Our color scheme was black, white and red and we were lacking some red accents at this point. So, we swapped the standard chain with a red and black KMC Z510H Chain and added the trusty Hold Fast Toe Straps to finish off the build.
The finishing touches included adding FairPlay branding including their main logo on the top tube, secondary logo on the seat tube and the all is fair motto in red on the seat stays. We hope you all like what we built up, let us know in the comments what you think! Oh, and make sure to enter to win!
There are only a few days left, so click the button below to check it out. Contest ends May 15th, 2015 and the winner will be announced on social media / right here on the CG blog.
Related Posts
Sign up to the City Grounds mailing list
Receive exclusive offers and discounts