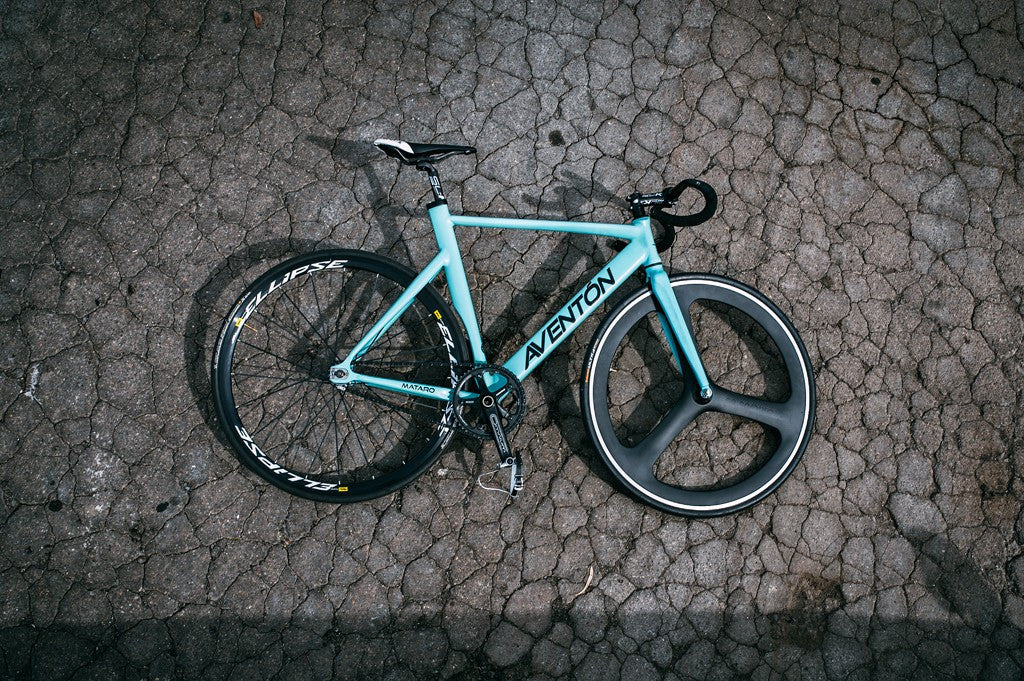 Aventon Mataro Satin Celeste at City Grounds
Aventon Bikes has released a new Celeste color option for the popular Mataro frame model. This new paint color has a satin finish and black logo decal application.
The Aventon Mataro has quickly become one of the most popular and sought after frames in the fixed gear market. City Grounds offers the Mataro as a frameset for $269.00 or as a complete built by CG bike at $479.00, both available with FREE shipping.
Related Posts
Sign up to the City Grounds mailing list
Receive exclusive offers and discounts