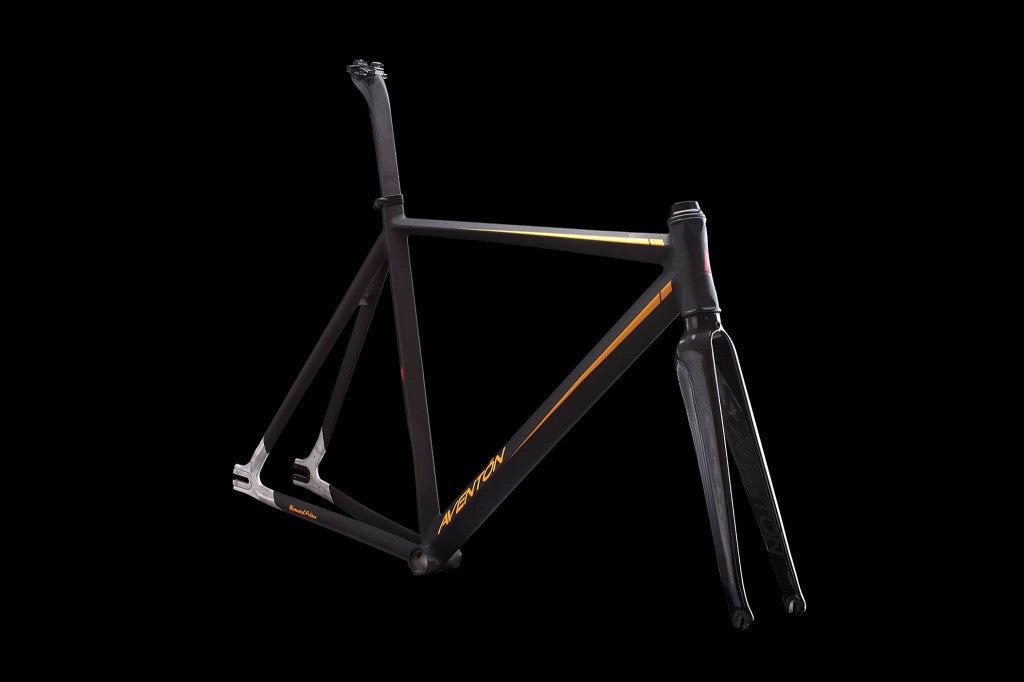 Aventon Bikes Diamond Frameset
The Aventon Bikes Diamond Frameset has been unveiled to the public at this year's Interbike show and we got access to the official product photos. The Diamond frame is constructed using 6066 aluminum tubing and the design is inspired after the cutting shape of a diamond.
This unique design style is a major change from the traditional round or even aero style tubing commonly seen on track bikes today. Check out the studio shots below and specifications at the bottom of this post.
The frameset package includes: - 6066 Aluminum frame - Aventon Track Specific full carbon fork - Full carbon integrated seatpost - FSA headset compressor
Stay tuned for more updates and more information to come soon as this frame set will be available to order next month! In the meantime, let us know what you think in the comment section below..
Related Posts
Sign up to the City Grounds mailing list
Receive exclusive offers and discounts