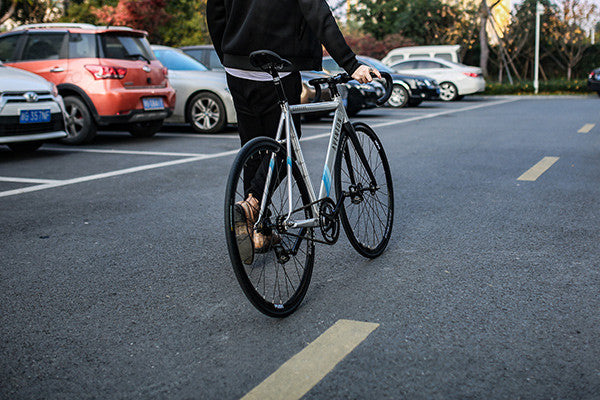 Another Look: 2017 Aventon Cordoba Ltd. Edition
Aventon Bikes recently released the 2017 Aventon Cordoba, a limited edition model with new upgraded features. Our first look at the new design featured only the matte black color option, and now we've got more exclusive images featuring the two other color options: white and polished.
The Cordoba now comes with a tapered headtube which uses a larger, oversize lower bearing for front end stiffness and control during aggressive cornering on the street or track.
The 2017 Aventon Cordoba Ltd Edition is available at City Grounds as a complete bike, outfitted with the Aventon Push Groupset. Or, you can choose to build the frameset up yourself. Hit the button below to check it out!
Related Posts
Sign up to the City Grounds mailing list
Receive exclusive offers and discounts