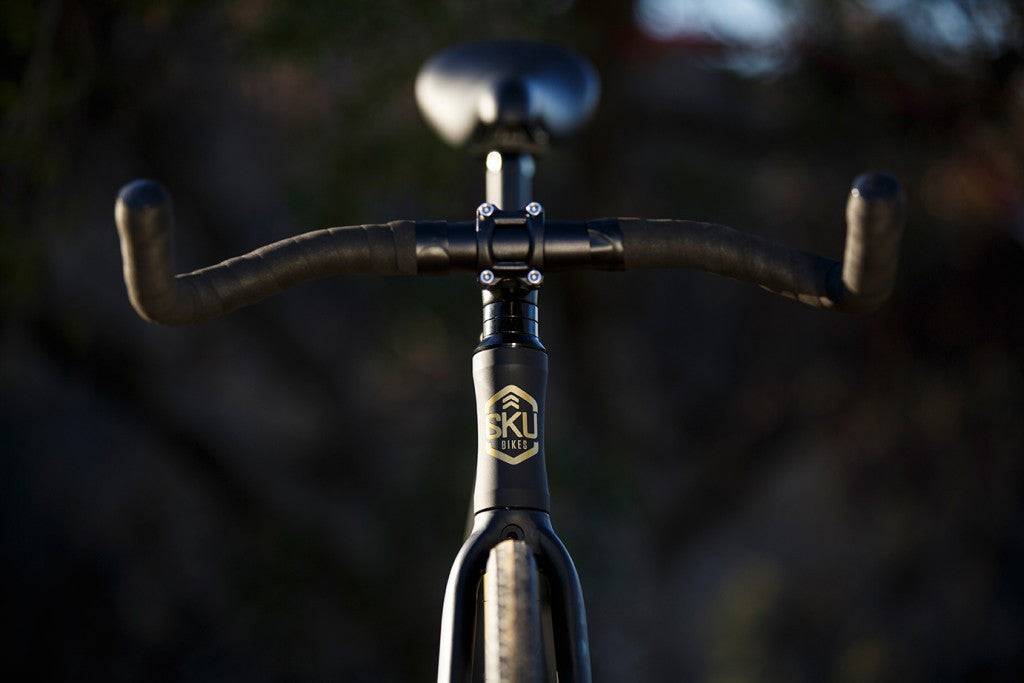 6KU Track Bike // A Closer Look
The good people over at 6ku Bikes sent over some great photos of the 6ku Track Bike, giving us a closer look at their newest model! The 6KU Track Fixed Gear Bike is the first foray from 6KU Bikes into the track bike market.
After success with the 6ku Fixie Steel Bike line, it's no surprise to see them produce a solid, affordable track bike. The 6KU Track Bike features a lightweight 6061 aluminum frame and matching 1-1/8" alloy fork with the added bonus of smooth welding throughout. This single speed fixie track bicycle ships with a freewheel and brakes.
Other key features include the lightweight 30mm Deep V Double Wall Alloy Wheels, Sealed Bearing High Flange Hubs laced to low spoke count wheels and includes two types of handlebars (Pursuit & Drop).
The 6KU Track Bike comes in two color options: Matte Black w/ Gold or Gloss White w/ Red. Originally priced at $399.00, the track bike is now available for $379.00 at City Grounds. Plus, we are throwing in a set of FREE lights as an added bonus. Check it out by clicking the link below..
SHOP NOW >>
Related Posts
Sign up to the City Grounds mailing list
Receive exclusive offers and discounts