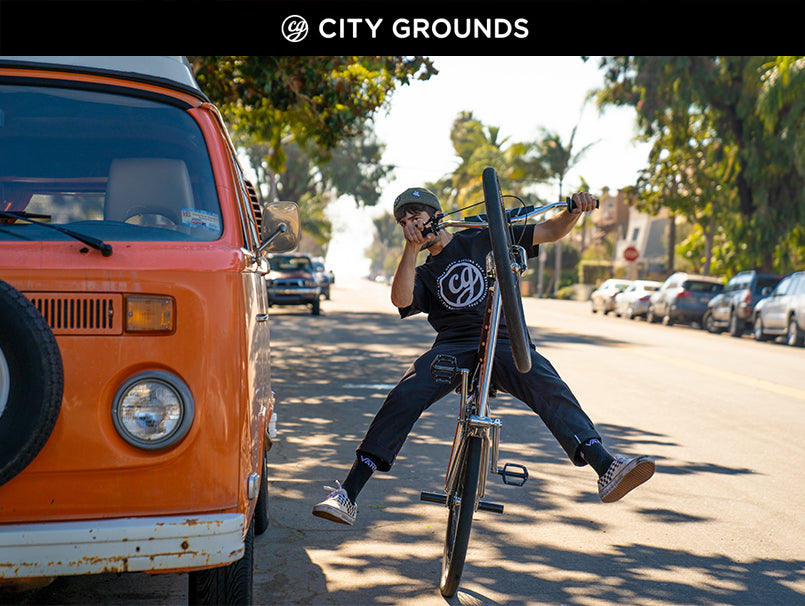 2020 SE Bikes X CG Big Ripper Vid
SE Bikes and City Grounds are back it again in with the all-new CG Big Ripper! 29" wheels, Polished Finish and sealed hubs all around this year's edition is a work of art. The SE X CG Big Ripper is only available at City Grounds and is limited in quantity each year. Be sure to scoop yours up while supplies last!
City Grounds hit the streets of Huntington Beach, Surf City USA to scope out the scene. The boardwalk was packed all day with people who were stoked to see that wheel up! Catch us in a neighborhood near you...Never know when you'll catch some free stickers!
Related Posts
Sign up to the City Grounds mailing list
Receive exclusive offers and discounts