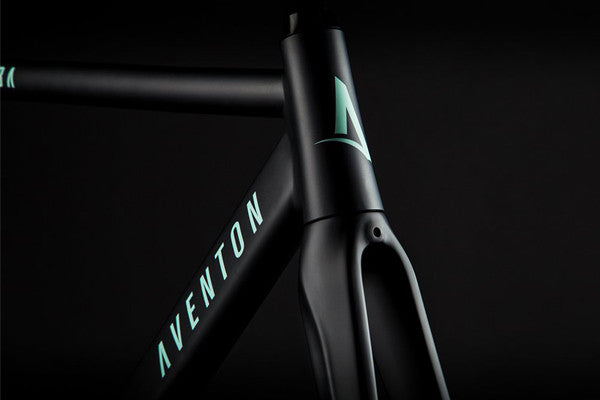 2017 Aventon Cordoba Limited Edition Frameset & Bike
Introducing the 2017 Aventon Cordoba Limited Edition Track Frameset & Complete Bike! For the new year, Aventon has taken the Cordoba track bike to new heights with major performance improvements, including a tapered headtube and hydroformed seat tube. What does this mean for you and how does it affect performance for track and fixed gear riders? Let's talk features!
The Cordoba now comes with a tapered headtube which uses a larger, oversize lower bearing for front end stiffness and control during aggressive cornering on the street or track.
The new model also has an updated seat tube that is massively oversized where it joins the bottom bracket, for great power transmission. It tapers down to a traditional 27.2mm diameter at the top, for comfort on long days in the saddle.
The new dropouts allow more range of adjustment for your rear wheel with your rear wheel, allowing you to swap a wider range of gear ratios or switch between fixed and freewheel while using the same chain length. The forged aluminum section sports the Aventon logo.
Plus, the 2017 Cordoba Limited Edition ships with an upgraded Aventon fork featuring full carbon blades and steerer tube. Grab it now at City Grounds in three color options: black, white, or polish as a track frameset or complete track bike. The limited edition complete bike is built with Aventon's proven Push component group.
Related Posts
Sign up to the City Grounds mailing list
Receive exclusive offers and discounts